McDonald's recently announced a partnership with Glovo, a move designed to make McDelivery more accessible to customers and McDonald's franchise owners through the global reach of Glovo's platform. In another move, McDonald's is expanding its reach by introducing Krispy Kreme® doughnuts to more local stores through a larger market test. These doughnuts have proven to be a fan favorite so far, and the larger market trial will help McDonald's gain more information on things that need to be tweaked, as well as give them access to a new market.
It is also worth noting that McDonald's Corporation and all five members of the fast-food chain's North American Logistics Council (NALC) announced that they have entered into agreements with Enel North America to purchase renewable energy and associated renewable energy certificates (RECs).
All of the above are recent and noteworthy developments concerning McDonald's Corp, and they suggest that McDonalds stock could be an excellent investment right now. Do you have questions such as 'Is Mcdonalds stock a good long-term investment' or 'Is now a good time to buy MCD stock'? If so, this article is for you. Here we'll closely examine MCD stock and help you answer the question, "Is MCD a good stock to buy?"
McDonald's Corp's Overview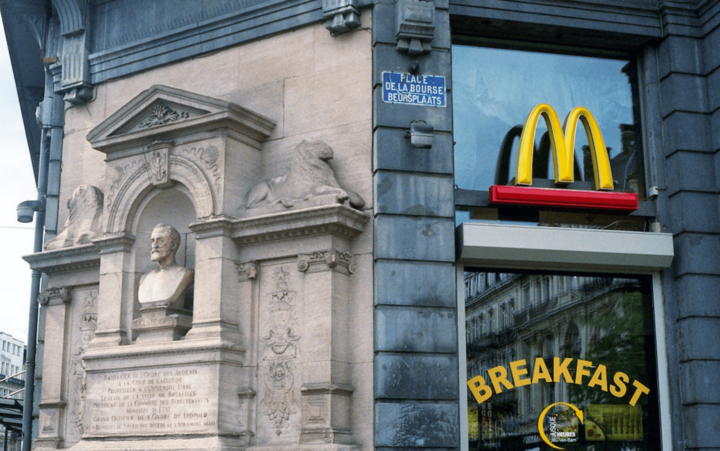 Credit: Pexels
What is McDonalds
McDonald's Corporation was founded in 1940 by Richard and Maurice McDonald in San Bernardino, California. McDonald's was first a drive-in before it was renovated into a small restaurant in 1948. Today, the company is headquartered in Chicago, Illinois.
McDonald's operates as a global food service retailer, with company-owned and franchisee-owned restaurants in more than 100 countries. The current CEO and president of McDonald's is Chris Kempczinski, who has been with the company since 2015 and held various executive positions before taking on the CEO role. McDonald's top shareholders typically include institutional investors such as Vanguard Group, BlackRock, and SSgA Funds Management, Inc.
Key milestones in McDonald's history
McDonald's has seen significant milestones since its establishment. Some of the most notable ones include the following:
In 1953, architect Stanley Meston designed the iconic Golden Arches of McDonald's
McDonald's sold its 100-millionth hamburger in 1958
In 1968, McDonald's introduced the famous Big Mac to its national menu
In 1983, another famous McDonald's menu item - The Chicken McNuggets were introduced. McDonald's also became the second-largest chicken retailer worldwide in the same year.
In 2017, McDonald's introduced its first plant-based hamburger.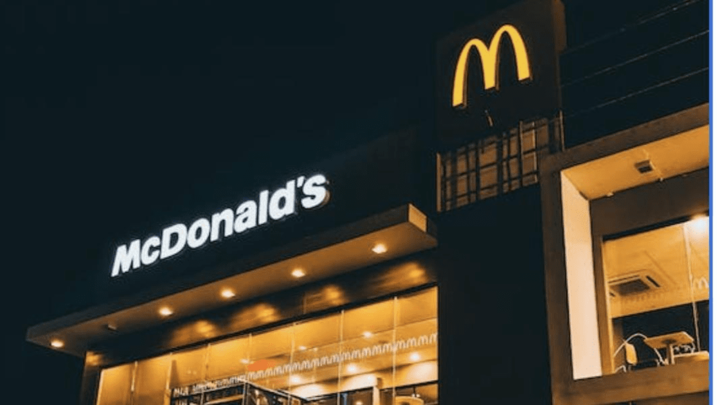 Credit: Pexels
McDonald's Corp's Business Model and Products/Services
McDonald's primarily earns its revenue through two sources: company-operated restaurants and franchised restaurants.
Company-Operated Restaurants: These restaurants are wholly owned and run by McDonald's. The revenues from this segment come directly from the sale of food and beverages to customers.
Franchised Restaurants: The majority of McDonald's outlets worldwide are franchisee-owned. Here, McDonald's earns from franchise fees and rent, which are usually a percentage of the sales.
Main Products and Services
McDonald's is renowned worldwide for its fast-food products, primarily burgers, fries, and beverages. Their signature offerings include the Big Mac, Cheeseburgers, Quarter Pounder, McNuggets, and various breakfast items. In addition, they offer Happy Meals. These are specifically targeted at children and come with a toy. McDonald's also provides a range of dessert items, salads, and local specialty items that vary by region. The McCafe segment of McDonald's serves a variety of beverages, including coffee, smoothies, and shakes.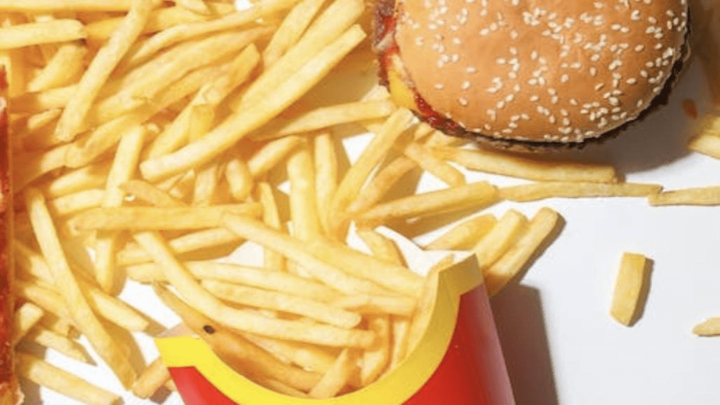 Credit: Pexels
McDonald's Corp's Financials, Growth, and Valuation Metrics
McDonalds Market Cap
McDonald's currently has a market capitalization of $214.67 billion.
McDonalds Earnings
For the quarter ending 30 June 2023, McDonald's reported a net income of $2.310 billion, showing significant growth of 94.48% compared to the same period of the previous year. In terms of revenue for the quarter ending 30 June 2023, McDonald's recorded $6.498 billion, an increase of 13.62% compared to the same period last year. Also, over the past half-decade, McDonald's has seen its revenue rise from $21.258 billion in 2018 to $23.183 billion in 2022.
As of 30 June 2023, McDonald's net profit margin is 33.06%. However, on the same date, the company reported a return on equity of -174.37%. Based on the financial statement for the first quarter of 2023, McDonald's total assets were valued at $52,014 million, an increase from the figure reported at the end of the last quarter of 2022, which was $50,436 million. McDonald's long-term debt for 2022 has increased by 0.79% ($35.904 billion) compared to the previous year, 2021.
Key Financial Ratios and Metrics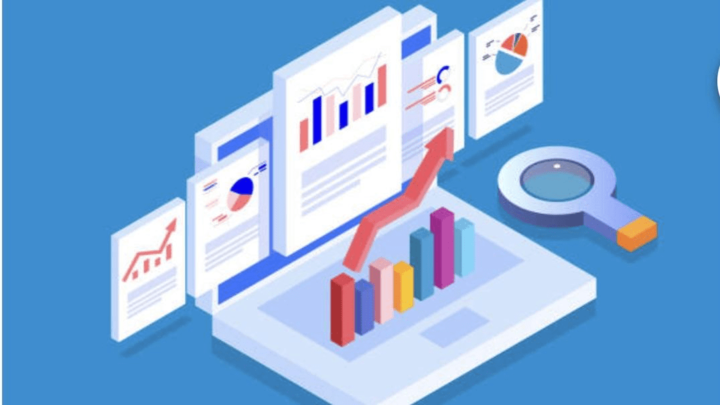 Credit: iStock
At present, the Price-to-Earnings (P/E) Ratio of McDonald's stands at 26.56. This is significantly lower compared to major competitors like Starbucks (SBUX) and Domino's Pizza Inc (DPZ), which have P/E Ratios of 32.25 and 30.30, respectively, suggesting that they are more expensive relative to their earnings.
On the valuation front, McDonald's has a price-to-sales (P/S) ratio of 9.10 as of July 28th, 2023. However, Domino's Pizza and Starbucks have P/S Ratios of 2.68 and 3.52, respectively. This suggests that investors are willing to pay a higher price for each dollar of McDonald's sales.
Mcdonald's stock is estimated to have an intrinsic value of $188.94. However, its current market price is around $295.19, suggesting that Mcdonalds stock is currently 30% overvalued.
Mcdonalds stock Performance Analysis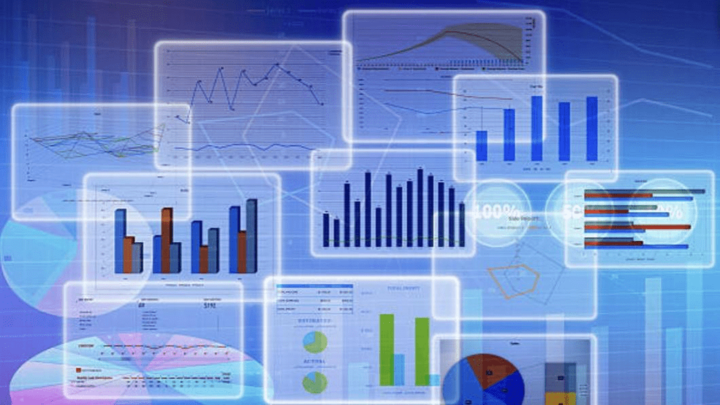 Credit: iStock
McDonald's Corporation (MCD) held its initial public offering (IPO) on April 21, 1965. MCD stock are traded primarily on the New York Stock Exchange (NYSE) under the ticker symbol "MCD". Since McDonald's is based in the United States, its stock is listed in US dollars (USD).
The trading hours for Mcdonald's stock on the NYSE are typically from 9:30 AM to 4:00 PM Eastern Time (ET), Monday through Friday, excluding holidays. The pre-market trading session typically starts at 4:00 AM and ends at 9:30 AM ET, while the after-market trading session commences at 4:00 PM and runs until 8:00 PM ET.
Mcdonalds Stock Splits: Since going public, Mcdonald's stock has undergone 12 stock splits, with the last one occurring on Feb 12, 1999.
MCD Dividend: Currently, owning an Mcdonalds stock yields a quarterly dividend amount of $1.52 and an annual dividend yield of 2.07%.
MCD Stock Price Performance Since its IPO
The performance of Mcdonalds stock since its IPO has been very bullish. After the IPO, MCD stock gradually rose to the 65.47 level before briefly dipping to 50.44. The MCD stock price then went on a massive bullish run, making and breaking new highs at 103.70, 131.96, 178.70, and 221.93.
After this, Mcdonald's stock price made a short but steep decline to 124.23 before continuing its bullish move, making and breaking new highs at 271.15 and 281.67. Currently, MCD stock is trading around the 294.03 level, but there's no doubt that it's perfectly poised to continue its bull run.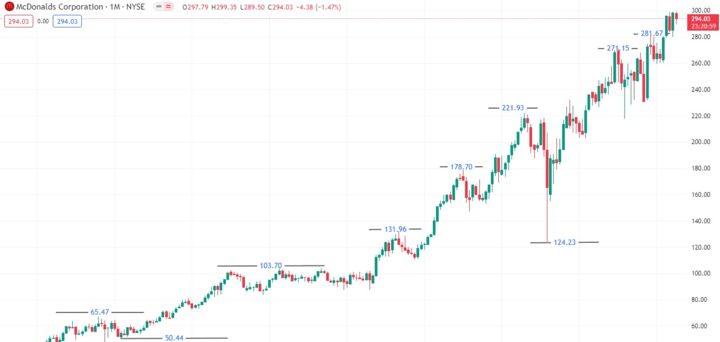 Credit: TradingView
Key Drivers of MCD Stock Price
There are several factors that could drive McDonald's stock price. Some of the key ones include the following:
Financial Performance: McDonald's financial results are one of the most direct drivers of the MCD stock price. For example, if McDonald's quarterly earnings report shows better-than-expected results, this could increase MCD stock price. On the other hand, if the report indicates that the company's earnings have declined, MCD's stock price might fall.
Economic Conditions: The overall economy's health also impacts the Mcdonald's stock price. In a robust economy, consumers have more discretionary income to spend on meals out, which could boost McDonald's revenues and therefore MCD stock price. Conversely, during an economic downturn, consumers may cut back on dining out, which could hurt the company's revenues. This will also weigh on McDonald's stock price.
Innovation and Strategic Initiatives: McDonald's stock price can also be influenced by the company's strategic initiatives, such as the introduction of new menu items or the expansion into new markets. For instance, when McDonald's announced its plan to add plant-based options to its menu, the Mcdonald's stock price responded positively, as investors anticipated that this move could attract a new customer base and drive up sales.
MCD Stock Price Forecast
Projected growth rates for Mcdonalds stock indicate an annual earnings increase of 6.7%, alongside a revenue surge of 6.3% each year. The earnings per share (EPS) is also predicted to increase at a rate of 8.3% per annum.
Mcdonalds Rating
The consensus analysts' recommendation for Mcdonald's stock is a strong buy. Also, a 30-analysts evaluation of Mcdonalds stock resulted in a forecasting of a high stock price estimate of $383.00, a median estimate of $330.00, and a more conservative low of $300.00. This median value suggests an expected growth of +12.26% compared to McDonald's recent stock price of $293.96.
Challenges and Opportunities
Mcdonalds Competitors
The fast-food landscape is highly competitive, and this intense competition can pose significant challenges to McDonald's and the performance of the Mcdonald's stock. Key rivals such as Starbucks (SBUX) and Domino's Pizza Inc (DPZ) are continuously innovating and expanding their product offerings. For example, Starbucks' successful loyalty program and mobile order and pay initiative pose a challenge to McDonald's. Similarly, Domino's technology-driven delivery and carryout model has set a high standard in the pizza segment.
However, McDonald's has several significant competitive advantages that make its Mcdonalds stock appealing. The company's globally recognized brand, extensive franchise network, and vast real estate holdings give it considerable market clout. The corporation's ability to consistently innovate, whether through menu offerings, digital upgrades, or operational improvements, further strengthens the value of the MCD stock.
Other Risks
Some other risks that could affect Mcdonald's stock include the following:
Rising Costs: Increases in labor, commodity, and operational costs could squeeze margins and impact the company's profitability. This will, in turn, affect MCD's stock price.
Health Consciousness Trend: The ongoing global trend towards health consciousness and demand for higher-quality, sustainable food could also present a risk for McDonald's traditional fast-food model.
Growth Opportunities For MCD Stock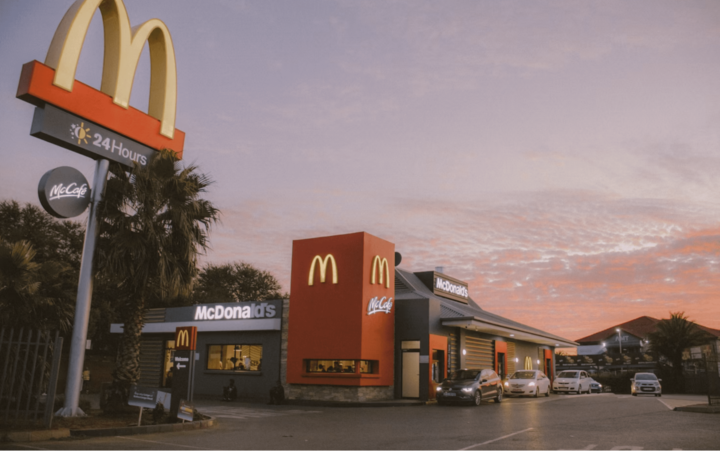 Credit: Unsplash
International Growth: As of now, McDonald's has a substantial presence in various international markets, but there's still potential for growth. For instance, emerging markets like India, where the fast-food culture is gradually gaining acceptance, could offer significant expansion opportunities. Succeeding in such markets could boost McDonald's revenues and, by extension, Mcdonalds stock value.
Franchising: McDonald's franchising model is another growth opportunity. By franchising more outlets, McDonald's can increase its global footprint and revenues without the high capital expenditure associated with company-owned stores. This strategy can enhance profitability and boost Mcdonald's stock.
Brand Strength: McDonald's is one of the most recognized brands globally, giving it a significant advantage in the market. The strength of the McDonald's brand allows it to attract new customers, retain existing ones, and continue to grow in both established and emerging markets.
Future Outlook and Expansion for McDonalds stock
The future of McDonald's lies in embracing digital innovation. From mobile ordering and payment to AI-powered drive-thrus, McDonald's can enhance its customer experience and operational efficiency. This could be a positive growth driver for the MCD stock.
Also, McDonald's is moving towards a more sustainable future. This includes a commitment to reduce greenhouse gas emissions and improve packaging and recycling. This focus on sustainability can attract environmentally-conscious customers, potentially driving up sales and the value of McDonalds stock.
Why Traders Should Consider Mcdonalds Stock
There are several reasons why you should consider MCD stock. Some of these include the following:
Solid Valuation: As mentioned earlier, the P/S Ratio of McDonalds stock stands at 9.10 as of July 2023, substantially higher than competitors like Domino's Pizza and Starbucks. This indicates that Mcdonald's stock is one that many investors are interested in and willing to pay a premium for.
Analyst Recommendations: MCD stock comes with a strong buy recommendation from consensus analysts, indicating a positive market sentiment.
Strong Financial Performance: McDonald's has consistently demonstrated strong financial results. This trend reflects the company's robust business model and financial stability, making the MCD stock a potentially reliable investment.
Competitive Position and Growth Opportunities: McDonald's holds a strong position in the global fast-food market with significant competitive advantages. Its global brand strength, franchising model, and future expansion plans, combined with its ability to adapt and innovate, promise substantial growth prospects. This definitely makes Mcdonalds stock worth watching.
Trading Strategies for MCD Stock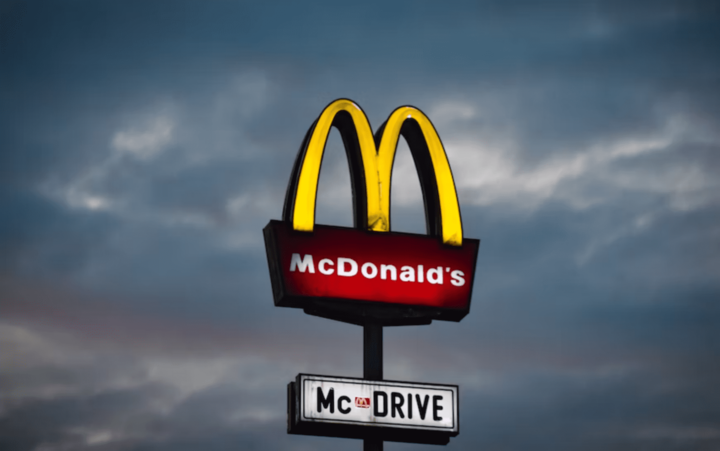 Credit: Unsplash
There are lots of different trading strategies you can employ for investing in Mcdonald's stock. Some of these include the following:
CFD Trading: Contracts for Difference (CFDs) provide a strategy to speculate on the price movements of Mcdonalds stock without owning the actual stock. The key advantage of CFD trading lies in its ability to profit from both rising and falling markets. If you anticipate that MCD stock price to rise, you can "go long" (buy). Conversely, if you expect MCD stock price to fall, you can "go short" (sell).
Long-Term Investing: Given McDonald's consistent financial performance, robust brand, and growth prospects, Mcdonalds stock could be a solid addition to a long-term investment portfolio. By buying and holding Mcdonalds stock for an extended period, you get to benefit from potential capital appreciation and regular dividend payouts.
Dividend Reinvestment: McDonald's regularly pays dividends, so another strategy could be to reinvest these dividends by purchasing more MCD stock. This approach can result in compounding returns over time, potentially enhancing your overall investment growth.
Of all of the above Mcdonald's stock trading strategies, it should be said that trading MCD stock CFDs remains the best option. There are several advantages to trading Mcdonalds stock CFDs. Some of these include the following:
Leverage: CFDs allow traders to leverage their investment, meaning you can open a position that is larger than the capital you initially put down. This could amplify profits if the MCD stock moves in your favor.
Flexibility: As mentioned earlier, with CFDs, you can profit from both rising and falling markets.
Access to Global Markets: Most CFD platforms offer access to a wide range of global markets. This means you can speculate on Mcdonald's stock CFDs regardless of where you are located.
No Ownership:Trading CFDs doesn't grant ownership of the actual asset (Mcdonalds stock in this case). Therefore, there are no duties or additional costs associated with stock ownership, such as account management fees or stamp duty.
Trade MCD Stock CFD with VSTAR
Interested in trading Mcdonald's stock CFDs? If you are, then VSTAR is the perfect CFD provider for you. VSTAR is a unique trading platform that provides a wide range of trading options, including CFDs on popular assets like McDonald's Corporation (MCD) stock. There are several reasons why you should choose to trade Mcdonalds stock CFDs with VSTAR. These include:
User-Friendly Interface: VSTAR provides a highly intuitive and user-friendly trading interface suitable for both new and experienced traders.
Advanced Tools: The platform offers various advanced trading tools and features, including charting tools, real-time market data, and more. These tools can help you make informed decisions when trading Mcdonalds stock CFD.
24/7 Support: VSTAR offers round-the-clock customer support to assist with any questions or issues you may have during your trading journey.
What's more, VSTAR also offers lightning-fast trade executions, ensuring that you'll be able to enjoy a great deal of entry and exit precision while trading.
Conclusion
Overall, the future looks bright for Mcdonalds stock, with several analysts agreeing that the most likely development in the nearest future is an appreciation of McDonalds stock price. In addition, MCD stock financials and metrics support the analysts' consensus of a strong buy being most likely. So download VSTAR today and position yourself to capitalize on this profit-making opportunity.
*Disclaimer: The content of this article is for learning purposes only and does not represent the official position of VSTAR, nor can it be used as investment advice.