In 2023, Melco Resorts & Entertainment Limited (Melco) has been making waves in the gaming and entertainment industry. As a subsidiary of Melco Leisure and Entertainment Group Limited, the company specializes in developing, owning, and operating casino gaming and entertainment resort facilities.
One of its most significant achievements was the official opening of City of Dreams Mediterranean in Cyprus on July 11, 2023, which marks the company's first integrated resort outside of Macau. The resort received accolades at The European Property Awards 2023, winning in categories like Best Hotel Architecture, Best Hotel Interior Design, and Best Leisure Development.
The company further excelled with its second-quarter earnings report, which showed a substantial 40% increase in adjusted property EBITDA compared to the previous quarter. Looking to expand its global footprint, Melco recently announced plans to venture into Japan. The company is considering the development of a new integrated resort in Osaka and acquiring a stake in an existing integrated resort in Tokyo.
In this article, the international ventures, financial performance, and strategic initiatives in the competitive landscape of gaming and entertainment of Melco stock will be thoroughly examined.
Melco Resorts & Entertainment's Overview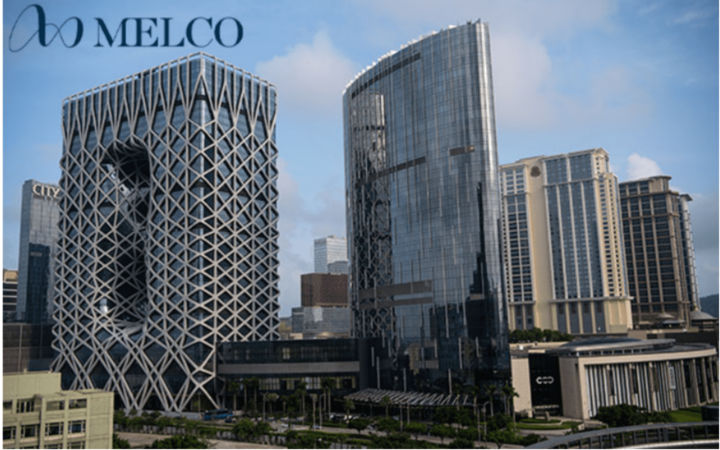 Image Source: Infoplay
Founded in 2006 by the visionary Lawrence Ho, Melco Resorts & Entertainment Limited has left an indelible mark on Asia's gaming and entertainment landscape. Based in Hong Kong, the company has built a strong presence in integrated resorts, gaming, hotels, retail, entertainment, and dining experiences.
Melco Resorts & Entertainment is led by Lawrence Ho Yau Lung, who is the chairman and CEO of the company. He is the son of Stanley Ho, the late founder of the Macau gaming industry. Lawrence Ho began his career in the gaming industry in 1995, when he joined his father's company, Sociedade de Turismo e Diversões de Macau (STDM).
He held various positions at STDM, including vice chairman and chief operating officer. Lawrence Ho is a graduate of the University of California, Los Angeles. He is also a member of the board of directors of several companies, including the Macau Jockey Club and the Hong Kong Tourism Board. Under his leadership, Melco has achieved significant milestones, in 2008, a transformative merger with Crown Melbourne led to the birth of Melco Crown Entertainment (MCE). Dual-listing on the Hong Kong Stock Exchange and the NASDAQ in 2011 further expanded its global footprint.
The company's commitment to exceptional experiences was manifested with the unveiling of City of Dreams Macau in 2012 and Studio City Macau in 2015, offering an exquisite fusion of entertainment and gaming. Expanding its reach beyond Macau, City of Dreams Manila opened its doors in 2018, earning praise for its world-class offerings.
The highly anticipated City of Dreams Mediterranean in Cyprus, set to open in 2023, marks Melco's first foray outside Macau, solidifying its position as an international integrated resort operator. The company's main markets are Macau, the Philippines, and Cyprus.
Melco's future growth is anchored in its thriving Macau operations and the development of new integrated resorts in Manila and Cyprus.
The company is majorly owned by Melco International Development Limited (55.09%), Lawrence Ho Yau Lung (12.06%), and Galaxy Entertainment Group Limited (9.11%) with different institutional investors collectively owning the remaining stake.
Melco Resorts & Entertainment Ltd's Business Model and Products/Services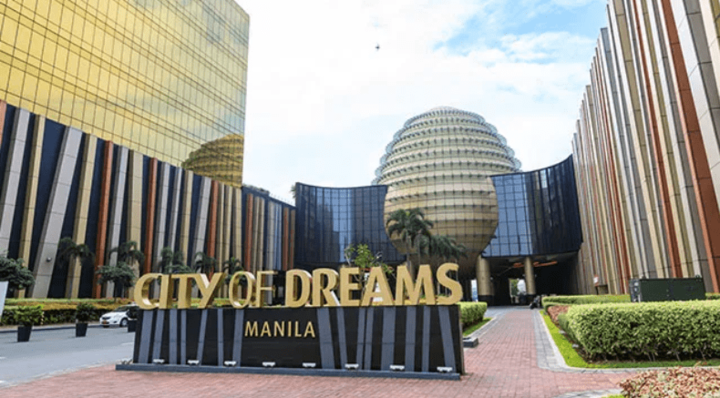 Image Source: Getty Images
How Melco makes money
Melco generates revenue through various streams:
Gaming Revenue:
The primary and most significant revenue source for Melco is gaming. The integrated resorts offer an array of gaming options, such as slots, table games, and electronic gaming machines.
Hotel Revenue:
The integrated resorts also host multiple hotels, generating revenue from room rates, food and beverage services, and other ancillary offerings.
Retail Revenue:
Melco's integrated resorts feature diverse retail outlets, contributing to revenue through merchandise, food, and beverage sales.
Entertainment Revenue:
The integrated resorts offer an extensive range of entertainment, including casinos, restaurants, bars, nightclubs, and theaters, contributing to revenue diversification.
Main Products and Services
Melco's core offerings encompass:
Integrated Resorts:
Melco's integrated resorts combine the allure of casinos with a blend of hotels, retail, entertainment, and dining options, providing comprehensive and immersive guest experiences.
Gaming:
Melco's gaming facilities boast a variety of gaming options, catering to enthusiasts with slots, table games, and electronic gaming machines.
Hotels:
Melco's integrated resorts host a diverse range of hotels, providing guests with a plethora of amenities, including accommodation, dining, and entertainment options.
Retail:
Melco's integrated resorts showcase an array of retail outlets, offering merchandise, food, and beverages to enhance the overall guest experience.
Entertainment:
Melco's integrated resorts boast an array of entertainment offerings, such as casinos, restaurants, bars, nightclubs, and theaters, creating a vibrant and lively atmosphere for patrons.
Melco Resorts & Entertainment Ltd: A Reassessment of Financial Performance and Investment Prospects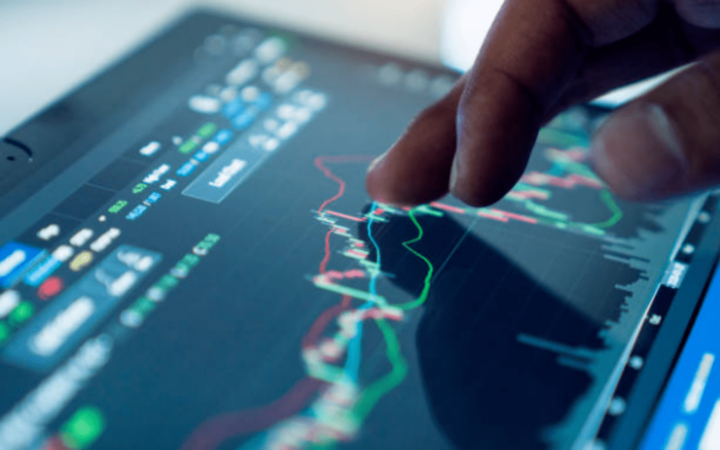 Review of Melco Resorts & Entertainment Ltd's Financial Statements
Melco Resorts & Entertainment Ltd's financial statements reveal a market capitalization of $4.81 billion, reflecting the company's value in the stock market. In the second quarter of 2023, the company's revenue was $947.9 million, representing an increase of 220% from the revenue of $296.1 million in the comparable period of 2022.
Melco Resorts & Entertainment Ltd's profit margins have also been improving in recent years, the company's profit margin was 24.8%, compared to a profit margin of 10.1% in the comparable period of 2022. In the same quarter, the company's ROE was 18.7%, compared to an ROE of 5.8% in the comparable period of 2022.
Looking at the balance sheet, MLCO has a debt-to-equity ratio of 0.49, which is below the industry average of 0.75. This means that the company has a relatively low amount of debt compared to its equity. Melco resorts also has a healthy cash flow position generating $361.2 million in operating cash flow, compared to $139.8 million in operating cash flow in the comparable period of 2022. The strong balance sheet and cash flow position of Melco Resorts & Entertainment Ltd give the company the financial flexibility to invest in growth opportunities and to weather any economic downturns.
Key Financial Ratios and Metrics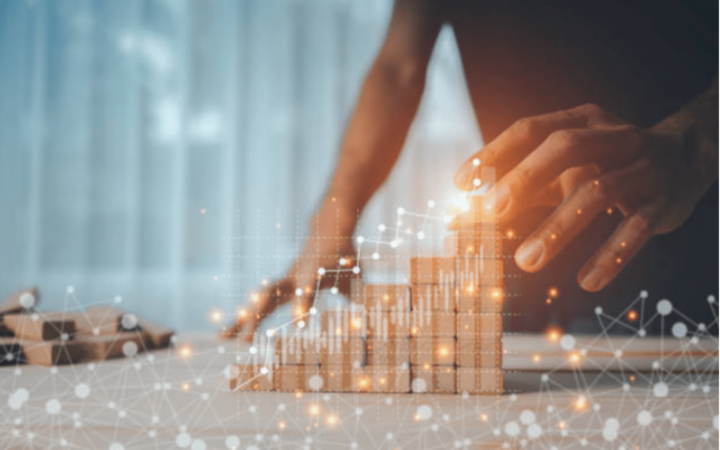 Image Source: Getty Images
The financial ratios pertaining to the stock's worth will now be looked at. This aids in determining if you should invest in the stock.
In the present, the price-to-earnings (P/E) ratio is 110.60, while the forward P/E ratio, which reflects market expectations for future earnings, is 27.17. The price-to-sales (P/S) ratio is 2.56, indicating investors' willingness to pay for each dollar of sales generated.
The enterprise value to EBITDA (EV/EBITDA) ratio is currently at -163.14, potentially signaling a complex financial situation.
Comparing these valuation multiples to industry peers, the gaming industry's average P/E ratio is 15, while Melco's peers have an average P/E ratio of 25. This indicates that Melco's stock is currently trading at a premium compared to its industry and peers.
Moreover, Melco Resorts & Entertainment Ltd's financial statements portray a company with substantial revenue growth, profitability, and a strong balance sheet. However, the valuation multiples suggest that the stock may be trading at a premium to its peers and the industry.
Melco Resorts' Stock Performance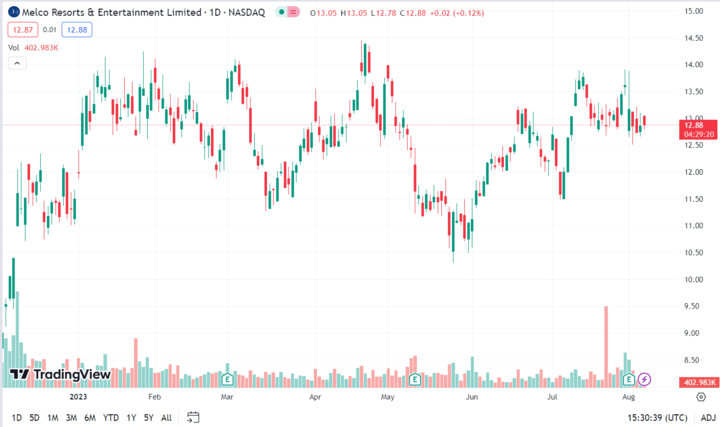 While keeping an eye on MLCO's performance, we'll see how things play out in the stock market.
Melco went public in 2006 and is listed on the Nasdaq Global Select Market under the ticker symbol MLCO. It's traded in the United States and uses US dollars for transactions. The stock is active during regular trading hours, which are from 9:30 AM to 4:00 PM ET. There's also a pre-market session from 4:00 AM to 9:30 AM ET and an after-market session from 4:00 PM to 8:00 PM ET.
Unlike some other stocks, MLCO hasn't had any splits since it went public. Melco Resorts & Entertainment (MLCO) has not declared a dividend since 2020. The last dividend was paid on February 28, 2020, for a quarterly dividend of $0.16512 per share.
The stock has had its share of highs and lows. The highest point was $21.15 on October 26, 2017, while the lowest was $4.15 on March 9, 2020. Right now, MLCO is at $12.68 and has been going up since the start of 2023.
The stock has been a bit unpredictable, with a beta of 1.5, which means it can swing more than some other stocks. The factors that affect MLCO's price are how well the Macau gaming market is doing, the company's financial results, and how investors feel about it.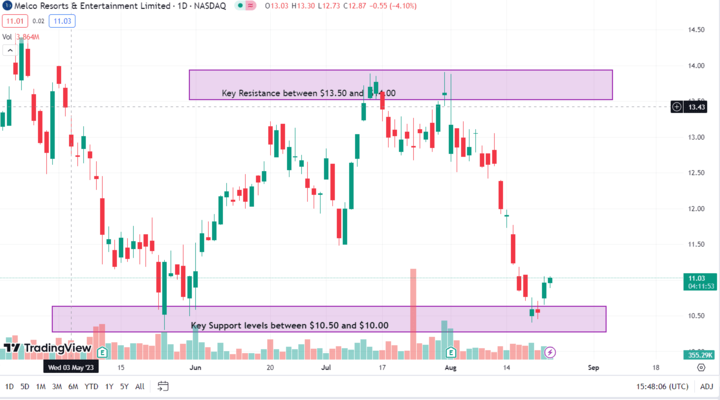 Credit: TradingView
As can be seen from the above chart, key resistance of MLCO stock price lies at $13.50 and a stronger barrier at $14.00, signifying a potential breakout point. Support of MLCO stock price exists at $10.50, preventing deeper declines, and notably at $10.00
Analysts think MLCO stock is a good buy, with a target price of $15.00. Some analysts are even more optimistic, with price targets as high as $17.00. But others are a bit more cautious, with the lowest price target at $13.00.
Overall, the analysts' average target suggests that MLCO stock price could go up by around 17.7% based on its current price. But the lowest price target indicates it could also go down by about 15.4%. Events like the Macau gaming market and the company's results, will continue to shape its performance in the future.
Challenges and Opportunities
Competitive Risks
Melco Resorts & Entertainment Ltd faces fierce competition from two major players in the Macau gaming market: Sands China Ltd and Wynn Resorts Ltd. These competitors have well-established properties and a significant market share in Macau.
Sands China Ltd:
As the largest gaming operator in Macau, Sands China Ltd commands over 30% of the market share. The company's extensive portfolio, including renowned properties like the Venetian Macao and the Parisian Macao, gives it a strong edge. Sands China Ltd also focuses on providing a diverse range of non-gaming amenities, attracting a wide spectrum of visitors.
Wynn Resorts Ltd:
With a market share of over 20%, Wynn Resorts Ltd is another formidable competitor in Macau. The company is renowned for its luxurious properties, such as Wynn Macau and Wynn Palace, which appeal to a high-end clientele. Wynn Resorts Ltd emphasizes exceptional customer service, enhancing its reputation as a premium brand.
Competitive Advantages of MLCO
Despite the competitive landscape, Melco Resorts & Entertainment Ltd maintains several key advantages that differentiate it in the market:
Strong Portfolio:
MLCO boasts a robust portfolio of properties in Macau, including City of Dreams, Studio City, and Altira Macau. Its integrated resorts offer a diverse mix of entertainment, accommodations, and dining experiences, attracting various customer segments.
Focus on Non-Gaming Amenities:
MLCO emphasizes the development of non-gaming amenities, such as world-class restaurants, high-end retail outlets, and entertainment shows. This strategic emphasis allows MLCO to cater to a broader audience beyond traditional gamblers.
Management Excellence:
MLCO's strong management team with a proven track record plays a pivotal role in navigating challenges and implementing successful growth strategies. Their expertise in the industry enhances the company's competitiveness.
Other Risks
Political and Regulatory Environment:
The gaming industry in Macau is subject to government regulations, and any changes in policies or licenses may impact MLCO's operations and growth potential.
Economic Environment:
Macau's economy, influenced by factors like tourism, consumer spending, and global economic trends, can affect MLCO's revenues and profitability.
Technological Disruption:
Rapid advancements in technology may impact the gaming industry. MLCO must stay at the forefront of digital innovations to remain relevant and competitive.
Growth Opportunities
Macau Gaming Market Growth:
The continued growth of the Macau gaming market presents opportunities for MLCO to expand its market share and revenues.
Non-Gaming Segment Expansion:
MLCO can further capitalize on the growing demand for non-gaming amenities, such as entertainment shows, retail experiences, and fine dining, to enhance its overall offerings.
International Expansion:
Expanding into new markets like Japan, where integrated resorts are gaining traction, provides MLCO with significant growth prospects.
Future Outlook and Expansion
Sustainable Practices:
Emphasizing sustainability initiatives and eco-friendly practices can improve MLCO's brand image and attract environmentally-conscious travelers.
Digital Transformation:
Investing in technology-driven solutions can enhance customer experiences, streamline operations, and open new revenue streams for MLCO.
Why Traders Should Consider Melco Stock
Traders should consider MLCO stock for several compelling reasons among which are:
Macau Gaming Revenue Recovery: MLCO is well-positioned to benefit from the recent recovery in Macau's gambling revenues, which have been rising steadily. As a major operator in Macau, MLCO stands to gain from the growing tourism and gaming markets in the region.
Strong Earnings Growth: As a result of factors like the Macau revenue recovery and expansion into new markets, MLCO has shown strong earnings growth. This positive trend is expected to continue, making the stock an attractive choice for traders seeking growth opportunities.
Attractive Valuation: Melco stock is trading at a valuation that is below the industry average. This suggests that the stock is undervalued and could offer investors attractive returns. This presents an opportunity for traders to buy into the company's growth story at an appealing price.
Positive Analyst Sentiment: Analysts' consensus is bullish on MLCO stock, with the majority recommending a "buy" or "strong buy". This optimistic sentiment reflects the belief that the stock has the potential for future price appreciation.
Trading Strategies for MLCO Stock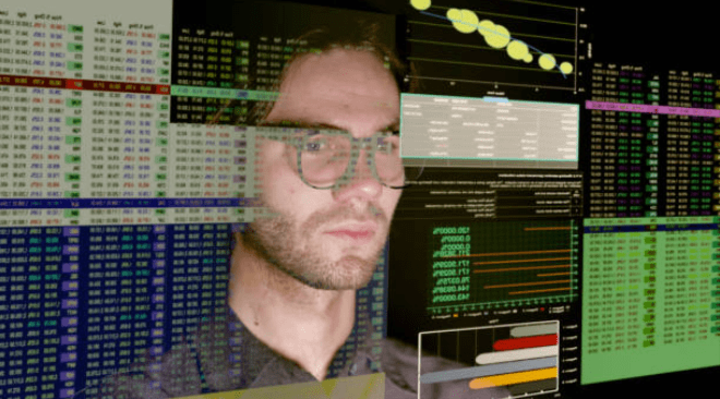 Image Source: Getty Images
CFD Trading
CFD trading on MLCO stock offers several advantages for traders. Firstly, it allows you to control a larger position with a smaller amount of capital due to the leverage effect. Additionally, CFDs provide flexibility by enabling you to trade on the price movement of MLCO without owning the actual stock. The liquidity of CFDs on various exchanges ensures easy entry and exit from positions. However, it is important to be cautious as leveraged products like CFDs also come with increased risk, and losses can exceed your initial investment.
Options Trading
Options trading provides another avenue to profit from MLCO stock's price movement with limited risk. Buying options gives you the right, but not the obligation, to buy or sell the stock at a predetermined price by a specified date. This offers the advantage of controlling risk by only investing in options that fit your budget and risk tolerance. The flexibility to choose the strike price and expiration date empowers traders to tailor their positions to specific market scenarios. However, options can be more expensive and complex than CFDs, requiring a deeper understanding of the market.
Scalping
Scalping is a fast-paced trading strategy involving the rapid buying and selling of MLCO stock within minutes or seconds. This technique aims to capitalize on small price movements and is suitable for disciplined traders who closely monitor the market. The potential for high profits and low risk through small price fluctuations makes scalping an attractive strategy for certain traders seeking excitement and quick gains.
Trade MLCO Stock CFD with VSTAR
Trading MLCO stock CFDs with VSTAR offers numerous benefits and advantages for traders:
Regulated Broker: The Cyprus Securities and Exchange Commission (CySEC), the Financial Services Commission (FSC) in Mauritius and the regulator of Financial Instruments (MiFID) in the European Economic Area (EEA) regulates VSTAR. Ensuring safety, security of funds, and fair trading.
Competitive Spreads: VSTAR offers competitive spreads on MLCO stock CFDs, which translates to lower trading costs. With reduced spreads, traders can maximize potential profits or minimize losses, making their trading experience more cost-efficient.
User-Friendly Platform: VSTAR provides a user-friendly trading platform designed to be intuitive and accessible for traders of all experience levels. Even beginners can easily navigate the platform, execute trades, and track their results.
Variety of Features: VSTAR equips traders with a range of features to enhance their trading effectiveness. From advanced charting tools to technical analysis capabilities and access to real-time news and research, these features empower traders to make informed decisions.
Others: VSTAR offers margin trading that allows traders to control larger positions with a smaller capital outlay; 24/7 trading ensures traders have the flexibility to trade MLCO stock CFDs 24/7; and the demo account feature enables trading of MLCO stock CFDs in a risk-free environment.
Conclusion
Melco Resorts & Entertainment Ltd. (MLCO) presents a compelling investment opportunity for traders. The company has shown robust financial performance, with steady revenue growth and strong profit margins. MLCO's market capitalization and net income highlight its market position and potential for future growth. Furthermore, positive analyst sentiment and price targets indicate favorable prospects for the stock.
Traders can explore various strategies to capitalize on MLCO stock's potential. CFD trading offers leverage and flexibility, while options trading allows risk mitigation. Scalping can be appealing for those seeking rapid profits from short-term price movements.
*Disclaimer: The content of this article is for learning purposes only and does not represent the official position of VSTAR, nor can it be used as investment advice.