On July 20, 2023, PepsiCo's Board announced a raised quarterly dividend to $1.265 per share, reflecting a 10% increase from the prior year. This aligns with their recent annual dividend increase to $5.06 from $4.60, effective from June 2023.
Also, when it comes to Pepsico partners, on July 12, the Chicago Bulls and Blackhawks entered into a multi-year agreement with PepsiCo. As the official beverage partner, PepsiCo will offer a range of drinks at the United Center, including fan favorites like Pepsi Zero Sugar and the new STARRY soda.
These recent Pepsico news or developments seem positive for PepsiCo stock, implying potential growth and solid returns for investors. So if you're an investor or trader looking for the next addition to your portfolio that can guarantee you impressive investment returns, then Pepsi stock is definitely one you'll want to pay attention to. Before we dive deep into the financials, however, let's take a brief overview of PepsiCo Inc.
PepsiCo Inc's Overview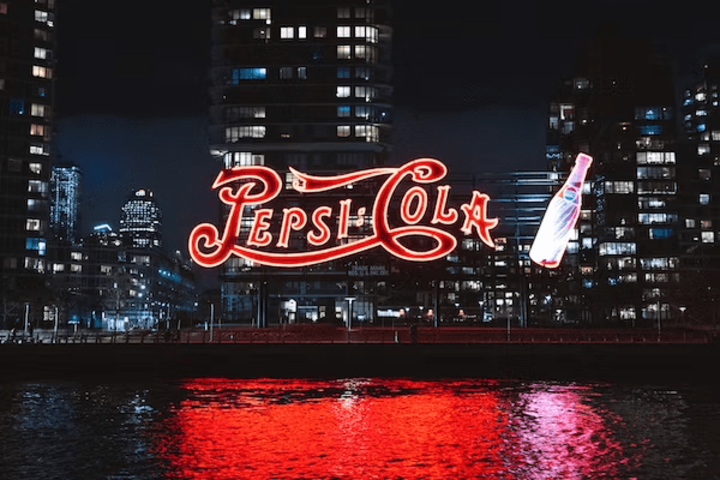 Credit: Unsplash
Pepsi-Cola was founded in 1898 by Caleb Bradham, however, the current company, PepsiCo, was formed much later, in 1965, after a merger deal. Currently, this mega company is headquartered in Purchase, New York. PepsiCo operates through multiple segments, primarily: Frito-Lay North America (snacks), Quaker Foods North America (cereal and other foods), PepsiCo Beverages North America (beverages), and other units that handle international operations. Now let's talk about who owns Pepsico.
The current CEO of PepsiCo Inc. is Ramon Laguarta. He has been with PepsiCo since 1996 and served in various leadership roles before becoming CEO. That said, the current top shareholders of PepsiCo stock include The Vanguard Group, Inc. (9.167% of PepsiCo shares), Geode Capital Management LLC (1.787% of PepsiCo shares), and Norges Bank Investment Management (1.013% of PepsiCo shares).
Key Milestones
Since its establishment, PepsiCo Inc. has recorded several amazing milestones. Some of the most notable ones include the following:
On June 16, 1903, the Pepsi-Cola brand was officially recognized and trademarked.
By 1931, Pepsi-Cola faced its second bankruptcy and was revitalized by Charles G. Guth, the head of Loft Inc.
In 1940, Pepsi changed the advertising world by introducing "Nickle, Nickle", the premier jingle aired on radio.
In 2012, PepsiCo Inc. secured the #41 spot on the Fortune 500 and topped CoreBrand's Most Respected Companies list.
In 2021, PepsiCo Inc. generated an astounding net revenue of $79 billion
PepsiCo Inc's Business Model and Products/Services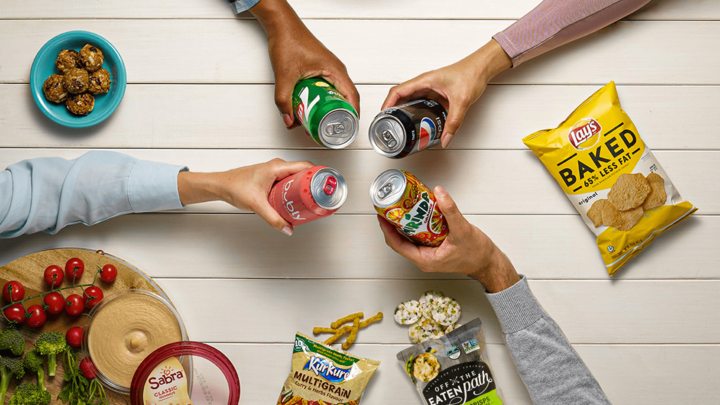 Credit: Company Website
PepsiCo primarily generates revenue through the sale of its vast array of food, beverages, and other food products. The company leverages its strong global distribution network, strategic marketing, and brand recognition to drive sales in both established and emerging markets. They also often reinvest in research and development to innovate and stay competitive.
Pepsi Products List and Services
As mentioned earlier, PepsiCo Inc. has a very vast portfolio. Some of their main products and services include the following:
Beverages: This includes not only its iconic Pepsi soft drink but also Mountain Dew, Tropicana, Gatorade, and Aquafina water.
Snacks: Under the Frito-Lay brand, they offer products like Lay's, Doritos, and Cheetos.
Foods: This category includes Quaker Oats cereals and granola bars, as well as products from acquisitions like Sabra hummus and Naked Juice.
PepsiCo Inc's Financials, Growth, and Valuation Metrics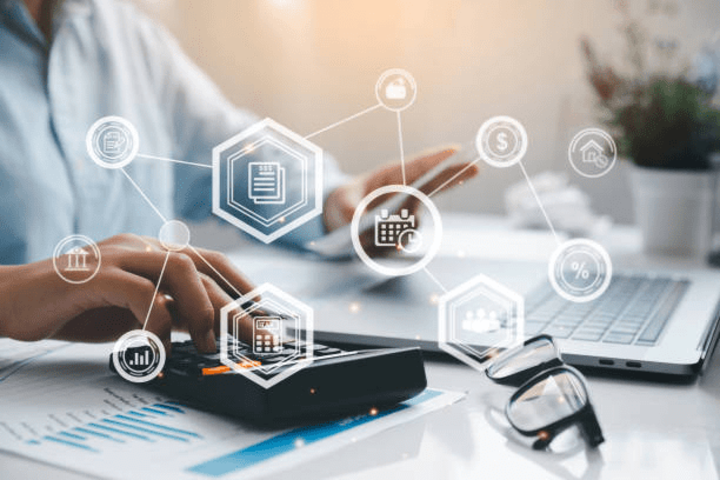 Credit: iStock
Pepsi Market Cap
PepsiCo Inc. currently has a market capitalization of 253.35 billion USD.
Pepsico Earnings
For the quarter ended June 30, 2023, PepsiCo reported a net income of $2.748B, reflecting a surge of 92.3% compared to the previous year. During the same timeframe, the company's revenue stood at $22.322B, marking a 10.37% growth year-over-year. Over the past five years, Pepsi revenue has enjoyed a massive increase, soaring from $64,661 million in 2018 to $86,392 million in 2022.
As of June 30, 2023, PepsiCo's net profit margin was pinned at 8.76%, while its EBITDA margin reached 15.35%. PepsiCo's ROE for the said quarter was 44.25%. For the same period, the total assets of PepsiCo Inc. increased from $93,042 million, recorded in the previous quarter to $95,906 million. Similarly, the total equity also increased from $17,175 million to $17,825 million. However, the total liabilities also increased from $75,867 million to $78,081 million.
Key financial ratios and metrics
PEP stock currently has a P/E ratio of 25.45. Main competitors like CocaCola (KO) and Keurig Dr Pepper (KDP) have P/E ratios of 23.53 and 19.65 respectively. Also, as of the second quarter of 2023, Pepsi stock's P/S ratio was 2.85 while competitors like KO and KDP had P/S ratios of 5.93 and 3.05 respectively.
Currently, Pepsico stock at $184.04, is trading under its fair value estimate of $203.03. As such, PEP stock is currently undervalued, though not by a significant amount.
PEP Stock Performance Analysis
Now it's time to examine the performance of PEP stock, but before we do that, let's quickly take a look at some PEP stock trading information you should be aware of.
Pepsi Symbol: PepsiCo, Inc. went public in 1965 following the merger of Pepsi-Cola and Frito-Lay on NASDAQ under the ticker "PEP".
Since PepsiCo Inc. is headquartered in the United States, PEP stock is traded in USD. The standard trading hours for NASDAQ (and most U.S. exchanges) are 9:30 AM to 4:00 PM Eastern Time (ET) on regular business days (Monday to Friday). However, there are also pre-market and after-market trading hours. Trading in the pre-market session typically begins at 4:00 AM and concludes just before the standard session opens at 9:30 AM ET while after-hours trading usually starts at 4:00 PM and can go on until 8:00 PM ET.
PEP Stock Splits: Pepsi stock has undergone a total of four stock splits, with the latest one occurring on May 29, 1996.
Pepsi Dividends: Currently, Pepsi stock rewards owners with a quarterly dividend amount of $1.27 and an annual dividend yield of 2.75%.
PEP Stock Price Performance since its IPO
Credit: TradingView
Since its IPO, PepsiCo stock has been on a massive bullish run. PEP stock price increased steadily until it reached the 79.00 level before dipping briefly to the 43.78 level. After this, PepsiCo stock price again rose steadily till it reached the 100.70 price level, dipping briefly to the 76.48 area before continuing to the 147.20 price level. At this point, there was a sharp price dip to the 101.42 level and then the price continued its bullish movement till it recorded its new and current all-time high at the 196.88 level. PEP stock price then dipped again to the 182.63 level.
Currently, PEP stock price is at the 184.04 level and it looks set to continue its bullish run and even smash the all-time high at 196.88 to create a new one.
Key Drivers of PEP Stock Price
There are a number of things that can influence PEP stock price performance. Some key ones include:
Earnings Reports and Financial Performance: Like all publicly traded companies, PepsiCo's quarterly and annual earnings reports play a significant role in influencing PEP stock price. These reports give insights into the company's financial health, profitability, revenues, expenses, and future guidance. Positive earnings that surpass analysts' expectations can lead to an increase in PepsiCo's stock price, while disappointing results can result in a decline.
Product Innovations and Market Expansion: PepsiCo operates in a market where innovation is key. New product launches, acquisitions, or successful penetration into new markets can be catalysts for stock price movement. Strategic acquisitions can also drive optimism among investors and impact the PEP stock price positively.
Macroeconomic Factors and Industry Trends: External factors such as economic recessions, changing consumer preferences, or global events can have direct or indirect effects on the beverage and snack industry, thereby influencing PepsiCo's stock price. Additionally, industry-wide trends, such as a shift towards healthier beverages or sustainable packaging, can also play a role.
Key Resistance & Support Levels of PEP Stock

Credit: TradingView
Currently, there are three key PEP stock price levels to pay attention to. PepsiCo stock price is currently around the 184.04 level however since a bullish movement is expected, immediate high, 192.29 should be taken out. Also, the low of 179.33 is expected to hold and if it breaks down, then we might see an extended bearish movement before the bullish run starts. If the PEP stock price breaks the 192.29 high, then the next target will be the 194.48 level.
PEP Stock Forecast
The consensus analyst recommendation for Pepsi stock is a buy. According to a 19-analyst forecast of Pepsi stock, it is expected to have a high of 235.81. The median and low estimates for PEP stock are 203.00 and 156.00, respectively. This midpoint prediction suggests a potential upside of +10.31% from its recent trading price of $184.03.
Challenges and Opportunities
PepsiCo Inc. operates in a very competitive industry, and as such, several things could impact Pepsi stock price.
One of the most direct competitors to PepsiCo, Coca-Cola has a long history of rivalry with Pepsi. While both companies operate globally in the beverage sector, Coca-Cola traditionally focused more on beverages, allowing them to concentrate their resources.
Another significant competitor, KDP, poses a challenge not only in the beverage space but also in the coffee and hot drink segment with its Keurig line. Their diversified product range, from coffee makers to sodas, allows them to target a broader consumer base.
That said, PepsiCo Inc. still retains the competitive advantage. PepsiCo's diversified portfolio is its primary strength. Unlike Coca-Cola, which is mainly a beverage company, PepsiCo owns snack brands like Frito-Lay, giving them multiple revenue streams. This diversification can mitigate the impact of downturns in one particular sector. Furthermore, PepsiCo's commitment to R&D allows them to continually innovate, helping the PEP stock price remain resilient in the face of competition.
Other Risks
Apart from the competition, PEP stock faces some other risks that can potentially impact its valuation. Some of these include the following:
Fluctuating commodity prices - which can impact production costs.
Regulatory risks, especially concerning health and environmental concerns
Also, global economic conditions, currency fluctuations, and geopolitical issues can potentially affect PEP stock price.
Growth Opportunities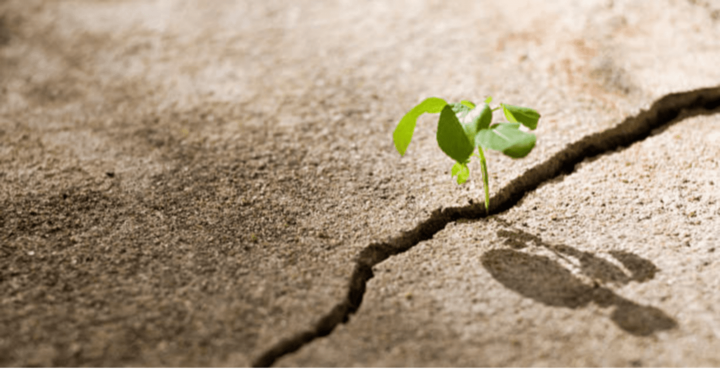 Credit: iStock
PepsiCo's continuous drive for innovation presents numerous growth opportunities. For instance, as consumers become more health-conscious, there's potential for PepsiCo to expand its "Better For You" and "Good For You" product categories. Acquisitions, like their purchase of SodaStream, also highlight PepsiCo's adaptive strategy, which can bolster PEP stock price in the future.
Future Outlook and Expansion
PepsiCo's commitment to sustainability, both in its products and operations, is likely to resonate with a new generation of consumers. Expansion into emerging markets, especially in Asia and Africa, can also lead to significant growth.
Additionally, exploring the e-commerce channel for direct-to-consumer sales, especially after the COVID-19 pandemic, can be a potential growth avenue for PepsiCo, positively influencing the PEP stock valuation.
Why Traders Should Consider PEP Stock
So far, a lot has been said about Pepsi stock, indicating its viability as a promising investment option. For clarity, however, here are some reasons why you, as a trader or an investor, should consider PEP stock:
Diversified Portfolio: Unlike some of its competitors, PepsiCo isn't just a beverage company. With brands like Frito-Lay in its arsenal, multiple revenue streams make Pepsi stock more resilient to sector-specific downturns.
Competitive Edge: PepsiCo's consistent commitment to R&D allows for product innovation, giving the company a significant edge in the market and potentially driving PEP stock price upwards.
Growth Potential: Pepsico Inc. also has significant growth potential. For example, a look at the 19-analyst consensus rating regarding Pepsi stock already marks it as one the industry expects to perform in the immediate future.
Global Expansion: PepsiCo's push into emerging markets offers potential growth avenues that can be beneficial for traders banking on the global appeal of PEP stock.
Strong Financials: In addition to all of the above, PepsiCo's reports point out the fact that the company has strong financials. Revenue recorded for the past five years has increased steadily, and this trend is widely expected to continue.
Trading Strategies for PEP Stock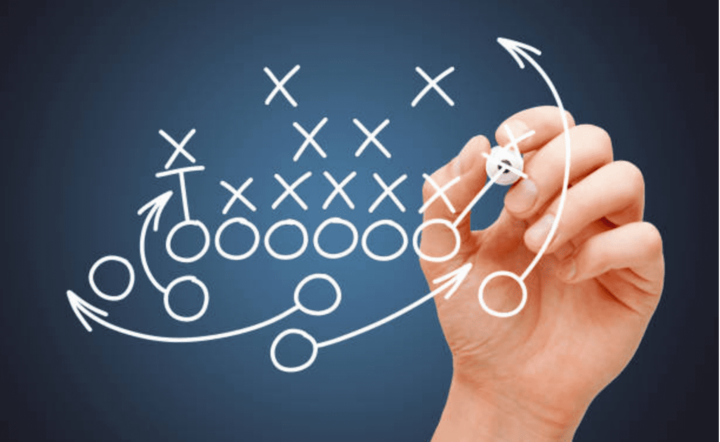 Credit: iStock
If you're a trader or an investor looking to invest in the financial markets, you should know that trading strategies are important. This is because trading strategies can help you navigate the markets more effectively and potentially increase your returns. Here are a few strategies, specifically tailored for PEP stock:
PEP Stock CFD Trading
Contract for Difference (CFD) trading allows traders to speculate on the rise or fall of the Pepsi stock price without owning the actual stock. It should be said that trading Pepsico stock CFDs actually offers traders and investors lots of advantages. Some of these include:
Leverage: With CFDs, traders can control a larger position with a smaller amount of capital, potentially magnifying profits. However, you should know that this also increases your trading risk.
Going Long or Short: Whether you predict PEP stock price to rise or fall, CFDs allow you to capitalize on both movements.
Flexibility: CFDs often come with no fixed expiration date, thus giving you flexibility in your positions.
Some other strategies you can employ to trade PEP stock are:
Dividend Capture Strategy for PEP Stock: This strategy capitalizes on regular dividend payouts, providing periodic returns on top of any capital appreciation. Given that PepsiCo consistently pays dividends, traders can buy Pepsi stock just before the ex-dividend date and sell it shortly after they receive the dividends.
Trend Following Strategy: This involves analyzing the momentum of the PEP stock price and making buy/sell decisions based on its trend. If Pepsi stock is on an upward trend, traders buy it, and vice versa. This strategy is relatively straightforward and relies primarily on technical analysis.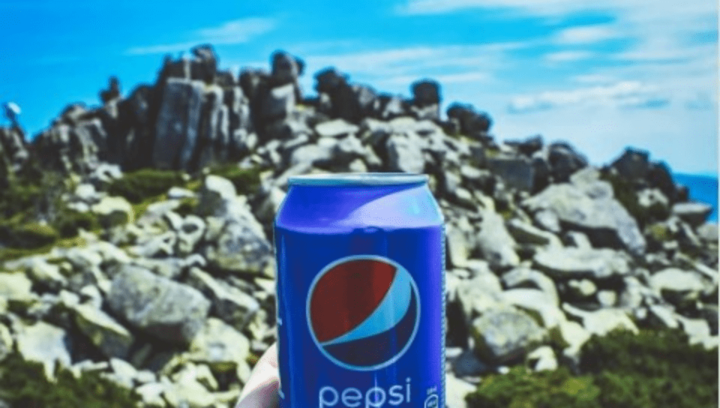 Credit: Company Instagram
Trade PEP Stock CFDs with VSTAR
Although all of the above PEP stock trading strategies are effective when used properly, you should know that the best option remains CFD trading. However, before you can trade Pepsico stock CFDs, you'll need a CFD provider. This is where VSTAR comes in.
VSTAR is an institutional-level trading platform that offers several amazing benefits to traders and investors alike. Some benefits of trading Pepsico stock CFDs with VSTAR include the following:
Deep Liquidity: One of the primary concerns for any trader is the ability to enter and exit positions without causing significant price disruptions. With VSTAR's deep liquidity, you will be able to trade large volumes of PEP stock CFDs seamlessly. This deep liquidity minimizes the spread and offers better price quotes, leading to potential cost savings for you.
Lightning-fast Execution: VSTAR offers lightning-fast execution, which ensures that you get the desired PEP stock price when you make a trade. This is especially beneficial in volatile markets, where prices can change rapidly.
Fully Regulated: VSTAR is a fully-regulated CFD trading platform. This means that they adhere to strict financial standards and practices, offering an added layer of security for those trading CFDs.
1000+ Instruments: Although PEP stock might be your primary interest, VSTAR has a vast offering of over 1000 instruments. This means you'll have a diversified range of trading opportunities. You'll also be able to hedge your positions and explore different markets.
In addition to all of the above, VSTAR also currently runs a podcast (Trade and Triumph) where they bring you tips, strategies and knowledge you need to remain consistently profitable in your trading.
Conclusion
Investing in stocks is usually not an exact science, however, based on all of the above information, it couldn't be clearer that PEP stock is indeed one to keep an eye on and invest in. PEP stock CFDs, with their inherent potential, coupled with VSTAR's state-of-the-art offerings, create a trading opportunity that's hard to overlook as a trader or an investor. So open an account with VSTAR today and elevate your trading journey.
FAQs
1. Is Pepsi a buy or a sell?
Pepsi is generally considered a buy or hold by analysts right now. The company has strong fundamentals and growth potential.
2. Has Pepsi stock ever split?
Pepsi stock has undergone a total of four stock splits, the most recent of which occurred on May 29, 1996.
3. Does Pepsi pay a qualified dividend?
Yes, Pepsi pays a qualified dividend to its shareholders. The current Pepsico dividend yield is around 2.5%.
4. What will Pepsi stock be worth in 5 years?
Estimates suggest that Pepsi stock could be worth around $200 per share in 5 years, an upside from the current price of about $180. This assumes continued growth and modest valuation expansion.
*Disclaimer: The content of this article is for learning purposes only and does not represent the official position of VSTAR, nor can it be used as investment advice.