Ripple's removal from the approved-tokens list by NYDFS can create downside pressure
The recent removal of Ripple (XRP) from the New York Department of Financial Services' (NYDFS) approved-tokens list is poised to have significant fundamental impacts on the cryptocurrency. This decision by the NYDFS signals potential challenges for XRP in terms of regulatory compliance and market access.
First and foremost, XRP's delisting from the approved-tokens list suggests that it may face obstacles in being listed on crypto exchanges in New York. This could limit its accessibility to a crucial financial market, reducing trading opportunities for investors in the state and potentially leading to a decline in trading volume.
Furthermore, the NYDFS's move echoes the regulatory uncertainty that has plagued XRP since the Securities and Exchange Commission (SEC) filed a lawsuit against Ripple. The lack of approval from a prominent regulatory body like the NYDFS implies that XRP has not yet cleared all regulatory hurdles, which could deter risk-averse investors from engaging with the cryptocurrency.
XRP price may face bearish pressure
In the context of the broader crypto market, XRP price may face bearish pressure as a result of this delisting. Already, the cryptocurrency market has been influenced by external factors, and any additional negative developments, such as delisting, could contribute to a further decline in XRP's price. The breach of the key resistance level at $0.53950 is now even more critical, as failing to breach it could lead to a decline in XRP's value, possibly testing the support level at $0.47440.
Investors in XRP should remain vigilant, as the removal from the NYDFS's approved token list underscores the importance of regulatory compliance in the cryptocurrency industry.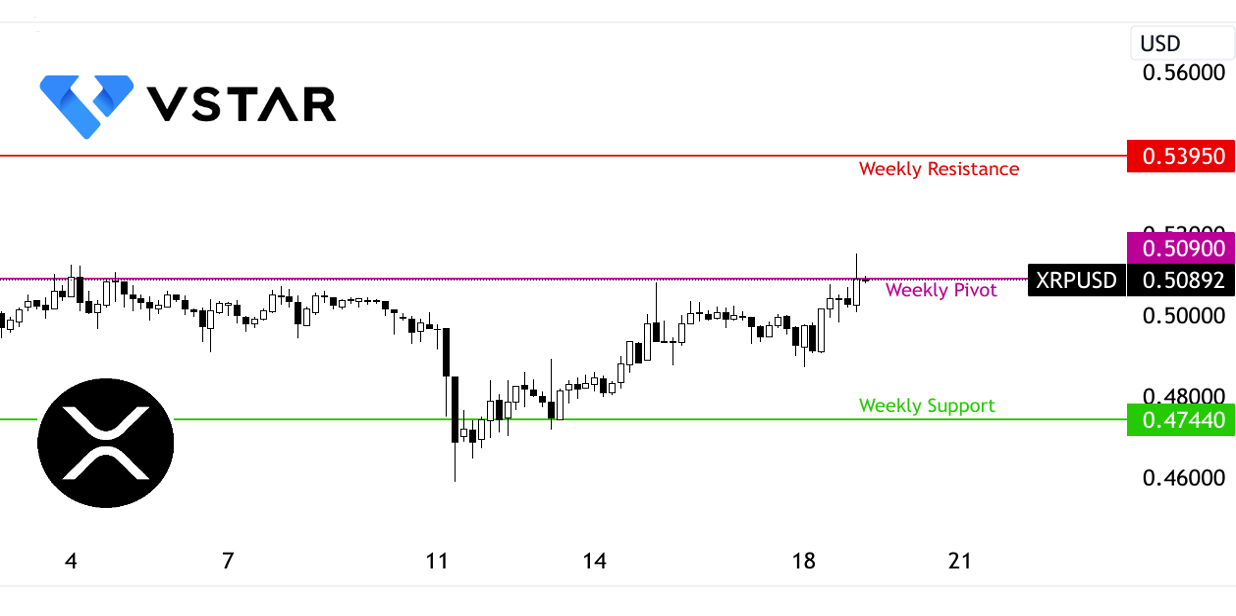 Data source: tradingview.com
*Disclaimer: The content of this article is for learning purposes only and does not represent the official position of VSTAR, nor can it be used as investment advice.