Tyson Foods recently hosted the Tyson Demo Day 2023. This is only the second time the event has been held. The Tyson Demo Day is one of Tyson Food's approaches to perpetually identify and foster groundbreaking initiatives that enhance food sustainability. The event invites global visionaries and fledgling enterprises to submit transformative proposals that could facilitate Tyson Foods' transition towards more eco-friendly practices.
Also, Tyson Foods recently announced that it has completed the acquisition of Union City-based Williams Sausage Company Inc. This strategic move is expected to impact Tyson Foods Stock positively.
So, if you're an investor looking for a profit-making investment option in the food industry, you'll want to pay attention to Tyson Foods stock. However, before we delve fully into the financials, let's take a brief overview of Tyson Foods Inc.
Tyson Foods Inc.'s Overview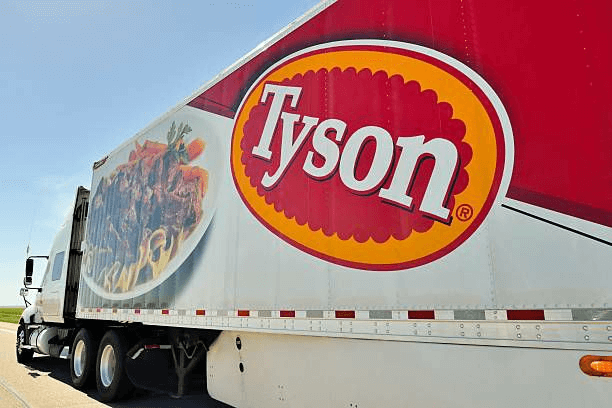 Credit: iStock
Tyson Foods Inc. was founded in 1935 by John W. Tysonand is currently headquartered in Springdale, Arkansas, United States. Tyson Foods is segmented into four major divisions: Beef, Pork, Chicken, and Prepared Foods. The current CEO of Tyson Foods Inc. is Donnie D. King, who has been with Tyson Foods since 1982 and has previously served as the Chief Operating Officer and International Business Group President.
Tyson Foods Inc. is backed by top shareholders such as The Vanguard Group, Inc. (with 12.85% stake), BlackRock Fund Advisors (with 5.06% stake), SSgA Funds Management, Inc. (with 4.72% stake),T. Rowe Price Associates, Inc. (with 4.48% stake), and Wellington Management Co. LLP (with 3.34% stake).
Key Milestones
In the years since its founding, Tyson Foods has recorded several significant milestones. Some key ones include the following:
Tyson Foods Inc. opened up its first processing plant in 1957
In 1963, the company went public and changed its name from Tyson Feed and Hatchery Inc. to Tyson Foods Inc.
In 1969, Tyson Foods Inc. acquired Prospect Farms Inc. and turned it into a precooked chicken division.
Tyson Foods Inc. debuted on the Fortune 500 in 1982
In 2017, Tyson Foods Inc. acquired key competitor Keystone Foods
Tyson Foods Inc.'s Business Model and Products/Services
Credit: Company Website
Tyson Foods operates on a vertically integrated model, encompassing everything from breeding and raising livestock to processing and distribution. They generate revenue through direct sales to retailers, wholesalers, and food service operators, including supermarkets, restaurants, and institutions like schools and hospitals. Additionally, the company benefits from its value-added products and branded items, which typically carry higher profit margins.
Main Products and Services
Tyson Foods' core offerings fall into four primary categories:
Beef: Fresh and frozen beef products.
Pork: Various cuts and preparations of pork.
Chicken: A range of fresh, frozen, and value-added chicken products.
Prepared Foods: This includes ready-to-eat meals, snacks, and protein-based products.
Tyson Foods Inc.'s Financials, Growth, and Valuation Metrics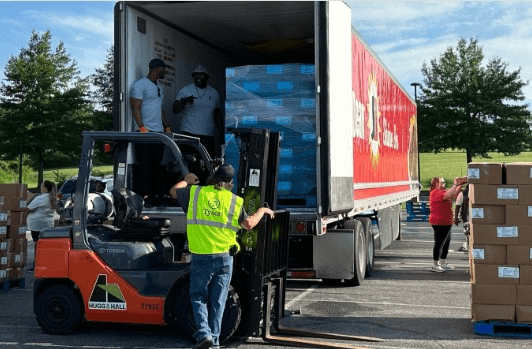 Credit: Company Instagram
Now it's time to take a look at the financials. Tyson Foods Inc. currently has a market capitalization of 19.20 billion USD. For the quarter concluding on June 30, 2023, Tyson Foods reported a net loss of $417 million, marking a substantial 155.6% plunge compared to the same period last year. During this quarter, the company generated revenue of $13.14 billion, which is a 2.63% decrease year-over-year. However, on a 12-month basis ending on the same date, the revenue actually rose by 1.75%, totaling $53.27 billion.
Over the last half-decade, the company has seen its revenue grow from $40.052 billion in 2018 to $53.282 billion in 2022. Regarding profitability, the net profit margin for Tyson Foods stands at a modest 0.64% as of June 30, 2023. The EBITDA margin was recorded at 4.82% for the same period, and the Return on Equity was 1.74%.
On a quarter-to-quarter basis, the total revenue for Tyson Foods inched upward from $13.133 billion to $13.14 billion. However, when it comes to cash flow, the company experienced a decline, with its opening cash balance slipping from $654 million in the first quarter to $543 million in the most recent quarter.
Key Financial Ratios and Metrics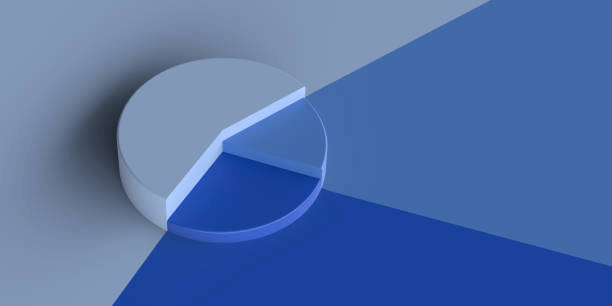 Credit: iStock
According to the latest financial reports, TSN stock has a P/S ratio of 0.36. Key competitors like Hormel Foods (HRL) and Pilgrim's Pride have P/S ratios of 1.76 and 0.35. This suggests that Tyson stock is currently undervalued relative to the market and its competitors. Also, TSN stock has a current P/E ratio of 20.85, while Hormel Foods (HRL) and Pilgrim's Pride have P/E ratios of 23.03 and 22.27, respectively.
A forward-looking valuation model employing a two-stage Free Cash Flow to Equity approach places Tyson Foods' fair value at approximately $103 per share. Given its current market price of $54.18, this suggests that Tyson Foods stock is considerably undervalued.
TSN Stock Performance Analysis
As mentioned earlier, Tyson Foods Inc. went public in 1963. Tyson stock is primarily traded on the New York Stock Exchange (NYSE) under the ticker symbol "TSN". TSN stock is traded in the United States and is denominated in U.S. dollars (USD).
Regular trading hours for TSN stock are from 9:30 a.m. to 4:00 p.m. Eastern Time (ET); however, there are pre-market and after-market trading sessions. You can trade Tyson stock in the pre-market from 4:00 a.m. to 9:30 a.m. ET. After-hours trading is from 4:00 p.m. to 8:00 p.m. ET.
Tyson Stock Splits: TSN stock has undergone three splits, with the most recent one occurring in February 1997. It was a 3-for-2 split with a cumulative multiple of x4.5. This means a share of TSN stock bought before April 16th, 1987 would equal 4.5 shares of TSN stock today.
TSN Stock Dividends: Tyson Foods stock currently yields a quarterly dividend amount of $0.48 and an annual dividend yield of 3.55%.
TSN Stock Price Performance since its IPO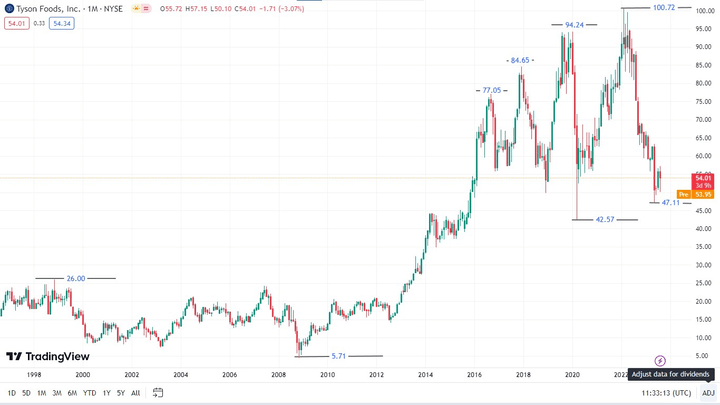 Credit: TradingView
After its IPO, Tyson stock price steadily increased in value till it reached the 26.00 price level, after which it dipped to 5.71. From here, TSN stock went on a massive bullish move that saw it create and break highs at the 77.05, 84.65, and 94.24 price levels. At this point, there was a sharp price drop to 42.57.
TSN stock price rallied again and beat its old high to establish a new all-time high at 100.72. After this, Tyson stock price dipped massively to the 47.11 price level. Currently, TSN stock price is around the 54.01 price level.
Key Drivers of TSN Stock Price
There are several factors that could affect or drive Tyson Foods stock price. Some of the key drivers of TSN stock price include the following:
Commodity Prices: Tyson Foods is highly sensitive to raw materials like chicken, beef, and pork prices. Fluctuations in these commodity prices can directly impact profitability, thereby affecting TSN stock price.
Consumer Trends: Changing consumer preferences towards healthier and more sustainable food options can drive demand for Tyson's newer product lines, like plant-based proteins, impacting Tyson stock valuation positively or negatively based on adaptation.
Economic Indicators: Factors like inflation rates and consumer spending can influence Tyson Foods' operational costs and sales. Strong economic conditions generally benefit consumer goods companies like Tyson Foods Inc.
Tyson Stock Price Forecast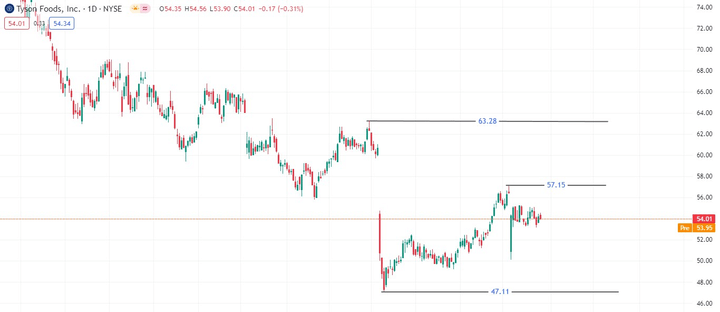 Credit: TradingView
Tyson Foods stock is in the process of breaking out of its bearish slump, but only if the price manages to break above the 57.15 resistance level and if the 47.11 support level holds. If that happens, the immediate next target will be the 63.28 level, which would more or less confirm the return to a bullish trend..
Is TSN Stock a Buy, Sell, or Hold?
The general consensus among a panel of 12 analysts is to maintain a 'hold' stance on TSN stock. For a one-year period, forecasts from 10 experts project a median target price of $53.50 for Tyson Foods Inc., with peak estimates reaching as high as $70.00 and the lowest forecasts bottoming out at $48.00.
Challenges and Opportunities
Tyson Foods Inc. operates in a highly competitive industry, and as such, there are always challenges and risks facing the company. The most significant is competitive risks from key competitors like Hormel Foods (HRL) and Pilgrim's Pride.
Hormel poses a threat due to its strong brand recognition, competitive pricing, and diversified product line, including animal and plant based proteins. On the other hand, Pilgrim's Pride is primarily a poultry specialist that competes directly with Tyson's chicken segment.
Despite the competition, TSN does retain several significant competitive advantages. Tyson's size and extensive supply chain provide economies of scale that many competitors can't match. This allows Tyson to price their products more competitively. Also, unlike Pilgrim's Pride, which focuses mainly on poultry, Tyson Foods has a diversified product range, including beef, pork, and plant-based proteins, making it less vulnerable to fluctuations in a single market segment.
Other Risks
Some other risks that could affect TSN stock price include the following:
Regulatory Risk: Changes in food safety, animal welfare, and environmental regulations may impose additional costs on Tyson, which could impact the profitability of TSN stock.
Supply Chain Disruptions: TSN is vertically integrated, so any disruption in one part of the supply chain can have a ripple effect on the entire operation.
Global Trade Policies: Tariffs and trade wars can impact Tyson's international sales and supply chain, particularly given its reliance on global markets for both sourcing and sales.
Growth Opportunities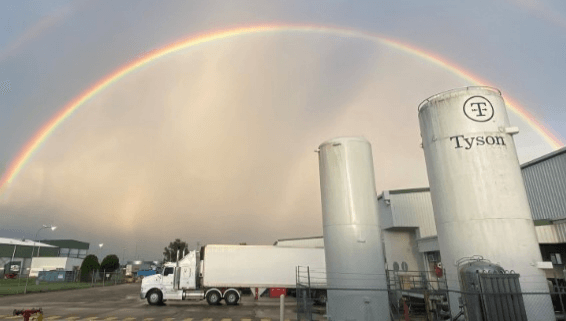 In recent news, Tyson Foods Inc. has announced it is introducing a new product, the Tyson Chicken Breast Sandwiches and Sliders. This new product addition is aimed at helping customers easily access restaurant-quality taste right in their homes. In addition to this, Tyson Foods has also recently announced that it has just completed its facility expansion in Claryville, Kentucky. Both of these moves are in an effort to increase production in order to better serve customers.
However, beyond the above, there are other areas of growth that Tyson Foods should consider. These include the following:
Plant-Based Proteins: As consumer demand for sustainable and alternative proteins continues to grow, Tyson has the opportunity to expand its plant-based product line. For example, the company could introduce plant-based versions of popular products or create new plant-based ready meals to capitalize on this trend.
International Expansion: Emerging markets, especially in Asia and Africa, present significant growth opportunities for Tyson Foods. For instance, setting up local processing units or partnering with local entities could help Tyson tap into these high-demand markets.
Future Outlook and Expansion
Mergers and Acquisitions: Expanding the product portfolio through strategic acquisitions can open new revenue streams. For example, reacquiring a seafood processing company could diversify offerings and mitigate risks associated with livestock diseases. This will, in turn, boost TSN stock price.
Local Sourcing Initiatives: To meet consumer demand for locally sourced products, Tyson could consider expanding local farming partnerships. This could also reduce shipping costs and lower the company's carbon footprint, boosting Tyson stock.
Sustainable Practices: Long-term planning could involve investing in more sustainable farming and livestock practices. For example, Tyson could invest in research to reduce water usage in its operations.
Trading Strategies for TSN Stock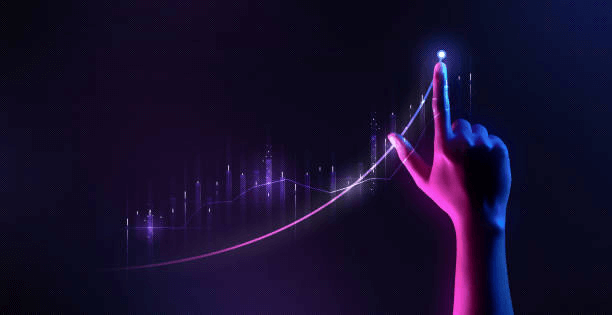 Credit: iStock
Want to trade TSN stock and stay profitable? Here are some recommended Tyson stock trading strategies for you:
CFD Trading
CFD trading is a very popular Tyson Foods stock trading strategy. This is not surprising, as trading CFDs has numerous advantages, some of which include the following:
Leverage: Enables traders to amplify their exposure to TSN stock with a smaller upfront investment.
Flexibility: Offers traders the opportunity to profit from both rising and falling markets.
Lower Transaction Costs: CFDs generally involve fewer transaction fees than traditional stock trading.
CFD trading also allows investors to speculate on the price movements of TSN stock without owning the underlying asset.
Some other trading strategies for TSN stock include:
Momentum Trading: Momentum trading involves buying TSN stock when it shows upward price trends and selling it when it starts to decline. This strategy relies on short-term market fluctuations and is best suited for traders who can closely monitor the stock's performance throughout the trading day.
TSN Stock Swing Trading: Swing trading involves holding TSN stock for several days or weeks to capitalize on expected upward or downward shifts in price. This strategy is particularly useful if the stock shows a clear trend or has some price volatility that can be exploited.
Trade TSN Stock CFD with VSTAR
Of all the above strategies, the CFD trading strategy remains the best option. However, it does come with a caveat: you'll need an account with a CFD provider. This is where VSTAR comes in. VSTAR is an institutional-level trading platform offering several amazing benefits to experienced and newbie traders.
Some benefits of trading Tyson stock CFDs with VSTAR include:
Deep Liquidity: Trading TSN stock CFDs with VSTAR ensures you access to deep liquidity pools, allowing for quicker order execution and greater flexibility in managing your positions.
50+ Deposit Methods: VSTAR offers over 50 different deposit methods, ensuring you can easily fund your account and start trading TSN stock without hassle.
1000+ Instruments:Beyond TSN stock CFDs, VSTAR provides access to over 1000 trading instruments. This variety allows you to diversify your trading portfolio easily, thereby reducing risk and increasing potential returns.
Industry-leading Tight Spreads: VSTAR offers tight spreads on TSN stock CFDs, enabling you to enter and exit trades with minimal costs.
In addition to the above, VSTAR has also recently launched a podcast series that is aimed at providing users with more knowledge and insight into the financial market. Each podcast episode covers a different aspect of trading and investing, so overall, you'll end up learning more about everything.
Conclusion
With a perfect combination of research into sustainable practices, strong financial performance, and new acquisitions, TSN stock is definitely one to watch. But don't stick to simply watching alone. Download VSTAR today and make sure you can profit off TSN stock's imminent bullish movement.
*Disclaimer: The content of this article is for learning purposes only and does not represent the official position of VSTAR, nor can it be used as investment advice.