World's largest (in value) and first cryptocurrency to be created, Bitcoin, is now the most traded cryptocurrency. As a digital asset, Bitcoin has opened investment opportunities for people worldwide. For instance, about 66% of cryptocurrency investors own Bitcoin. Subsequently, more people globally are still interested in investing in Bitcoin.
However, one thing that crosses the minds of many investors is the risks and rewards of investing in a cryptocurrency like Bitcoin, which is extremely volatile. Now, if this is you, keep reading the article. It looks into various critical aspects of Bitcoin that interested investors ought to understand. They include benefits, drawbacks, safety, regulations, and best investment opportunities of Bitcoin.
What makes Bitcoin Unique?
Like other cryptocurrencies, Bitcoin's properties make it unique and valuable. Some of Bitcoin's characteristics that make it popular among investors include: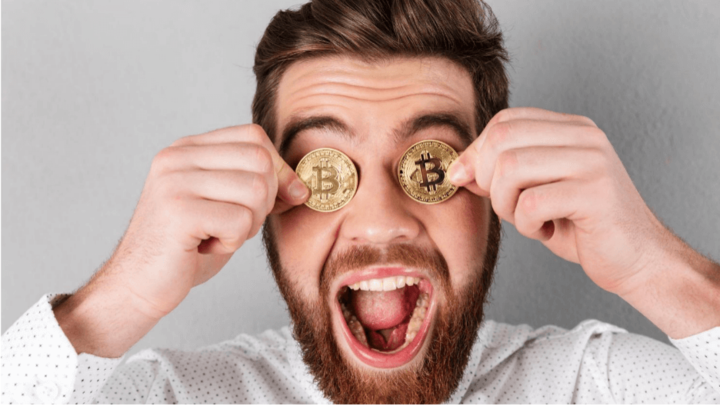 1. Decentralized: The whole Bitcoin network is based on the decentralized blockchain network. Also, no one owns or controls Bitcoin; all transactions are saved on the blockchain. No third party verifies the authenticity of Bitcoin transactions. Instead, members of the decentralized network use consensus to accept or reject new proposals.
2. Transparency: All Bitcoin transactions are recorded, displayed, and permanently stored on a digital public ledger.
3. Anonymity: Unlike in the case of fiat currencies, where banks have to know about the user, Bitcoin transactions don't require you to share personal information with anyone. Everything is kept anonymous.
4. Efficient transaction: Bitcoin's transactions are swift and secure.
Now that you know some of the key characteristics of Bitcoin, it's equally important to know the benefits and challenges of Bitcoin before investing.
What are the advantages of Bitcoin?
1. Cost-effective and fast transactions: Bitcoin doesn't involve third parties and has no working time distinction; therefore, every transaction is fast and efficient. Additionally, Bitcoin transactions have minimal or zero cost and are tax-free in most countries.
2. User anonymity and protection: Bitcoin users are identified by numerical codes and are protected by multiple public keys. Besides, no one can access your Bitcoin without access to your crypto wallet's private key.
3. Global circulation: Bitcoin works worldwide, and it's among the easiest ways to initiate transactions anytime, anywhere, and everywhere. It has no geographical restrictions, and international Bitcoin transactions are settled immediately.
4. High return potential: Bitcoin's prices tend to be volatile, giving many users investment opportunities and potentially high returns. Notably, Bitcoin's fixed supply cap stands at 21 million coins, thus making its value rise over the long term.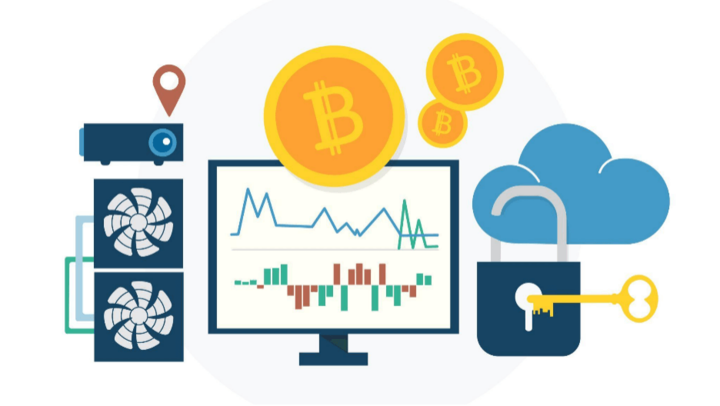 What are the disadvantages of Bitcoin?
1. Lack of regulations: For now, Bitcoin is not regulated by any universal or government laws. Therefore, investors are not legally protected. Nonetheless, in some countries, Bitcoin is regulated.
2. Volatility: Bitcoin's price volatility is a double edge sword. While it can present great investment opportunities and profits, it can as well lead to lead you to float in significant losses. Additionally, price volatility creates uncertainty which makes investing in Bitcoin risky.
3. High mining power consumption: Bitcoin network participants use powerful computers to verify transactions and race against each other to earn Bitcoin. This kind of activity requires a lot of power to complete. Consequently, it easily contributes to environmental pollution.
4. Irreversibility: Once Bitcoin is lost in a transaction, it's hard to recover. Also, if you lose the private key, you lose access to your wallet; thus, you cannot use your cryptocurrency.
5.Low acceptance around the world: Statistics show that as of 2023, only about 5% of the world's population owned cryptocurrencies. The low acceptance rates are attributed to factors like volatility, lack of understanding of how Bitcoin works, regulatory uncertainty, and limited use cases.
Bitcoin Regulations
The issue of Bitcoin and other cryptocurrencies' regulations is a controversial one. To date, no exact international laws or policies regulating Bitcoin as a legal tender in international trade.
But why does the legal status of cryptocurrencies matter in most countries? Bitcoin helps its users to transact anonymously, which has been associated with fraudulent activities. The issue of high energy consumption due to crypto mining has also been in the limelight. Above all, investors are less likely to invest in cryptocurrencies without a proper regulatory framework.
However, some governments around the world have attempted to regulate the use of Bitcoin. Bitcoin is used to buy goods and services in most parts of the world, especially in developed economies. On the other hand, some countries have made it illegal to use Bitcoin.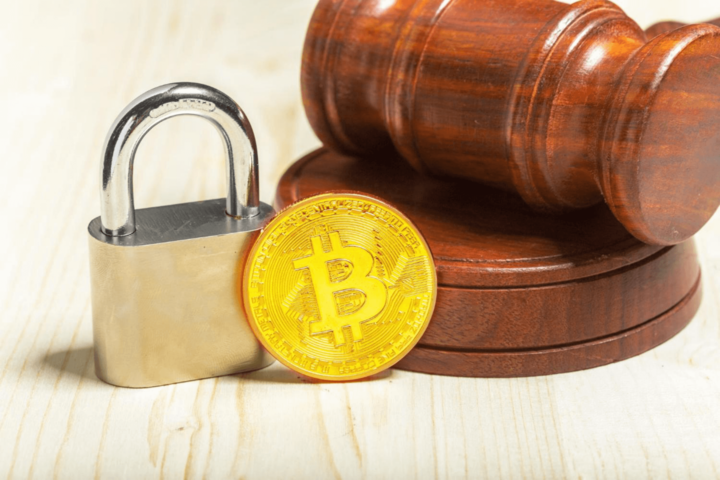 World legality of Bitcoin
In what country is Bitcoin a legal tender? Currently, two countries recognize Bitcoin as a legal tender, i.e., El Salvador and Central African Republic (CAR). However, CAR's parliament has recently retracted legislation to Bitcoin's legal tender status.
In most parts of the world, such as the European Union, South Africa, Mexico, USA, Holland, Argentina, Saudi Arabia, Lebanon, Taiwan, and Russia, it's legal to use Bitcoin. Still, there are limitations, especially for financial institutions. Additionally, the central banks in these countries discourage citizens from using cryptocurrencies, and there is no clear regulatory framework.
Countries such as China, Nepal, Bangladesh, Afghanistan, Bolivia, Ecuador, Egypt, and Morocco have a complete ban on cryptocurrencies, including trading and mining.
Lastly, in Vietnam, Indonesia, and Thailand, Bitcoin is legal to trade and hold but illegal as a payment tool.
Different regulation measures in countries
As you can tell from the above examples, each country tends to have a different stand on how to regulate cryptocurrencies. Most countries don't recognize Bitcoin as legal tenders but accept the use of cryptocurrencies. They're also in the process of making legislation that regulates cryptocurrencies and related activities.
For instance, in a country like the U.S., the Treasury and FinCEN are in active legislative processes to enhance cryptocurrency tracking and reporting. The European Union, through the Markets in Crypto-assets (MiCA) proposal, aims to establish a harmonized set of rules for crypto assets and related activities and services for its members. In other countries like Canada, crypto exchanges are required to register with FINTRAC and report suspicious transactions.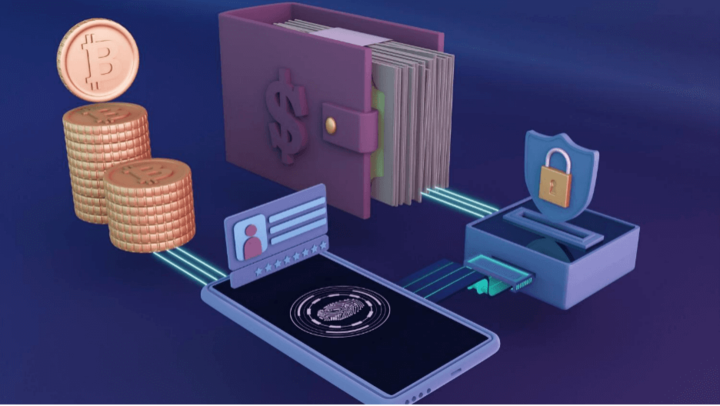 Is it Safe to Invest in Bitcoin?
You may be wondering whether investing in Bitcoin is safe. It's good to acknowledge that the subject of investing in cryptocurrencies like Bitcoin is a tricky one. This is because of the speculations and controversies around it. To determine whether investing in Bitcoin is a good choice, you must understand the risks involved in this kind of investment. Besides, like any other investment, Bitcoin isn't risk-free. On the other side, there are rewards.
3 factors that make Bitcoin a relatively safe investment
1. Well-known organizations buy Bitcoin as an investment based-asset. Public companies such as MicroStrategy, Galaxy Digital Holding, Grayscale, and Coinbase have some of the biggest Bitcoin portfolios. As of 2022, public companies held about 266,417 BTC.
2. Some countries buy Bitcoin as treasury deposits. It's estimated that approximately 8% (1.6 million BTC) of all Bitcoin in the world is owned by governments and companies. Some countries worth mentioning include Bulgaria, Ukraine, El Salvador, and Finland.
3. Despite Bitcoin being more volatile than gold, some traditional investors consider it a great hedge against inflation and a fiat-based economy.
However, a few extreme conditions like bank failures, loss of private keys, security breaches, and high volatility are among the risk you must be aware of while investing in crypto.
What are Different Ways/Methods to Invest in Bitcoin?
Now that you understand some fundamental issues about Bitcoin, from its characteristics, advantages, and challenges to safety, let's explore investment opportunities you may consider. Want to know the best part? Investing in Bitcoin is now much easier than it has been.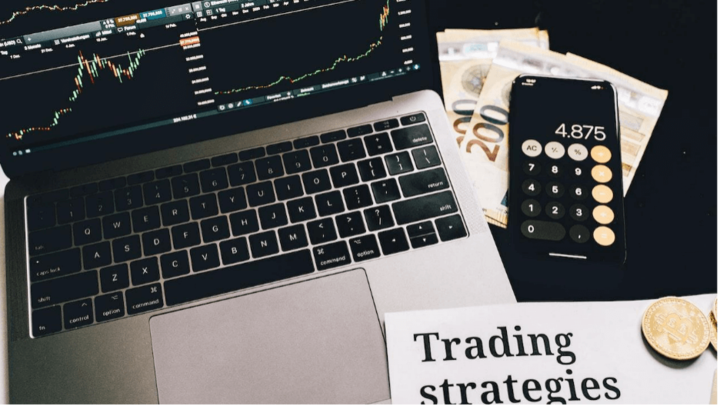 Apart from mining Bitcoin, there are two common ways you can invest in Bitcoin. First, it entails buying Bitcoin directly on an exchange and holding it hoping to sell for a profit after a rise in the price. It's called spot trading. Another option is trading Bitcoin CFDs through a third-party broker. It entails speculating on Bitcoin's price movements without owning the underlying asset, and you can profit by opening either long or short positions.
CFD trading is an ideal choice among the abovementioned investment options, and it's for valid reasons, as discussed below.
Why CFD Trading is the Best Way to Invest in Bitcoin
Investing in Bitcoin is safe in the absence of extreme conditions. Furthermore, with the CFD approach to investing in Bitcoin, some of Bitcoin's disadvantages, like volatility, can create great trading opportunities.
Another benefit of CFD trading is that you can go long or short in your positions without owning Bitcoin. Therefore, you don't depend only on bullish movements: you can benefit even on bearish price movements depending on your strategy.
Thirdly, while trading Bitcoin CFDs, brokers enable leverage trading, which can easily boost your profitability. You're also able to manage your risk actively.
Also, the issue of regulation is much of a concern in CFD trading because most brokerage firms are regulated locally and internationally.
Do you want a reliable broker where you can trade Bitcoin and other cryptocurrencies CFDs? VSTAR is the ultimate choice. On top of the above benefits, there is more in store for you. Talk of low spreads, low transaction costs, and security of your deposits. Above all, you can access the CFD market 24/7 throughout the year.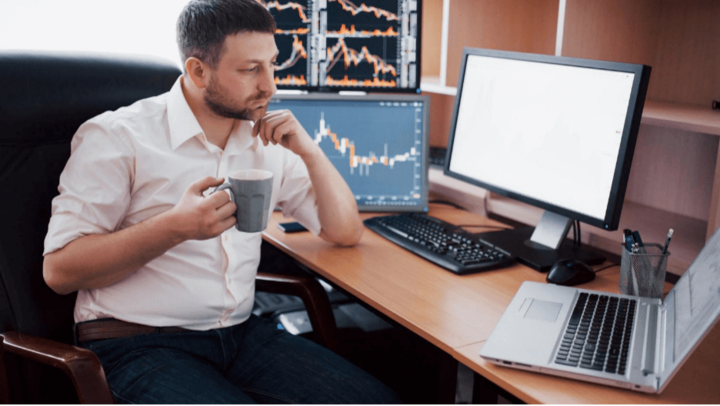 Final Thought
Similar to other investments, investing in Bitcoin comes with risks and rewards.
Notably, except for some extreme cases that have been mentioned, whether investing in Bitcoin is safe depends on some key factors. They include your risk appetite, how you want to invest, and your understanding of Bitcoin.
Want to learn more about cryptocurrencies? Read more articles on this site.
*Disclaimer: The content of this article is for learning purposes only and does not represent the official position of VSTAR, nor can it be used as investment advice.