The electric vehicle (EV) industry is one of today's most exciting and dynamic sectors. It gets driven by the growing demand for clean and sustainable transportation solutions that can reduce carbon emissions and combat climate change. But here's the kicker: among the many players in this industry, one stands out for its remarkable achievements and innovations: BYD stock (BYD).
You might wonder: what makes BYD stock (BYD) so unique? And more importantly, if it's worth investing in? Let's dive in.
What Is BYD Stock (BYD)?
BYD is a Chinese conglomerate specializing in IT, automobile, and new energy solutions. It's one of the world's largest manufacturers of EVs, battery-powered bicycles, buses, trucks, forklifts, solar panels, and rechargeable batteries. BYD stock (BYD) gets traded on the Hong Kong Stock Exchange under the ticker symbol 1211. As of April 19, 2023, it had a market capitalization of 675.02 billion CNY (US$95.71 billion) and a price of 246.06 CNY per share.
Before investing in BYD Stock (BYD), it's crucial to analyze the company's strengths, weaknesses, opportunities, and threats in detail. This will help investors to understand the potential risks and rewards of investing in BYD and make informed decisions based on facts and data. The following sections will comprehensively analyze BYD's company overview, key financials, production capacity, growth prospects, risks, and challenges.
Company Overview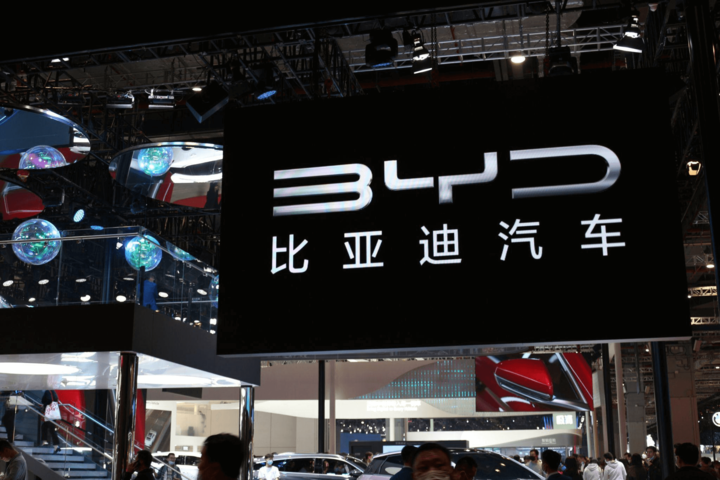 BYD Co. Ltd. ("Build Your Dreams") is a high-tech company founded by Wang Chuanfu in February 1995, and its headquarter is in Shenzhen, Guangdong, China. But wait, there's more: BYD operates its business through four segments:
● Rechargeable Batteries and Other Products segment manufactures and sells lithium-ion and nickel batteries.
● Mobile Handset Components and Assembly Service segment provides mobile handset components.
● Automobiles and Related Products segment engages in the research, development, manufacture, distribution, and sale of automobiles and related products.
● The Corporate and Others segment comprises mainly the non-manufacturing business of the company.
BYD has established over 30 industrial parks worldwide and has over 288,000 employees as of 2021. But that's not all: it leads in innovation and technology development. Want to know the best part? Some of its notable innovations include the Blade Battery, the DiLink, the SkyRail, the D1 etc.
BYD's vision is to create a zero-emission ecosystem that integrates affordable solar power generation, reliable energy storage systems, and cutting-edge electrified transportation solutions. It aims to leverage its innovations for a better life for people worldwide. Here's why: it believes technology can make the world greener and more sustainable.
The leadership team of BYD comprises the founder, chairman, president, and general manager Wang Chuanfu, a renowned business leader and innovator in China and the world. Lu Xiangyang, his cousin and longtime partner, joins him, and he serves as the vice chairman of BYD and the chairman of Guangzhou Youngy Investment Group Co., Ltd. The chief financial officer of BYD is Zhou Ya Lin, who has over 20 years of experience in finance and accounting.
Key Financials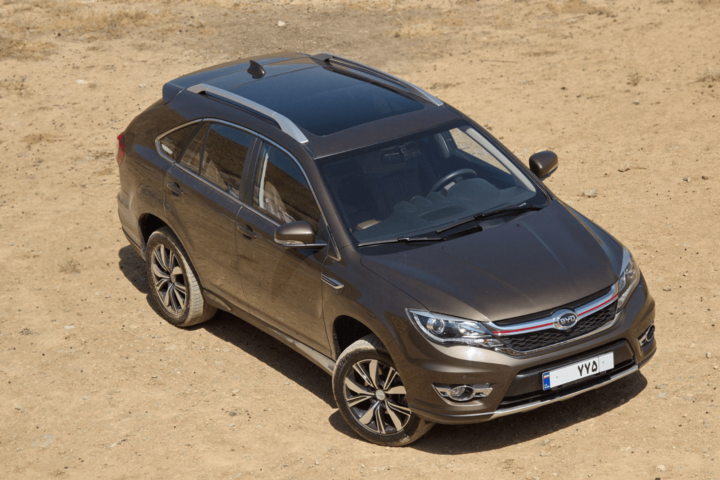 BYD had a stellar financial performance in 2022, with record sales and profits. Its revenue for 2022 was 424.06 billion yuan ($61.89 billion), up 104.4% year-on-year. Its net income was 16.62 billion yuan ($2.43 billion), up 328.9% year-on-year. Its EPS was 2.2 yuan ($0.32), up 400% year-on-year. Its Automobiles and Related Products segment was the main driver of its growth, as it benefited from the booming EV market. BYD also improved its profitability and cost management, as it increased its gross margin from 13.12% to 19%, its operating margin from 3% to 4.7%, and its net margin from 2% to 4%. It also reduced its cost of sales from 88% to 86.1% and its selling and administrative expenses from 9% to 8.5% of revenue.
BYD also had a strong balance sheet and cash flow in 2022. Its total assets and equity grew faster than its total liabilities, while its book value per share increased by 40%. Its operating cash flow and free cash flow surged year-on-year, while its cash flow per share and free cash flow per share turned positive and increased significantly. These numbers show that BYD has a solid financial position and ample liquidity.
Production Capacity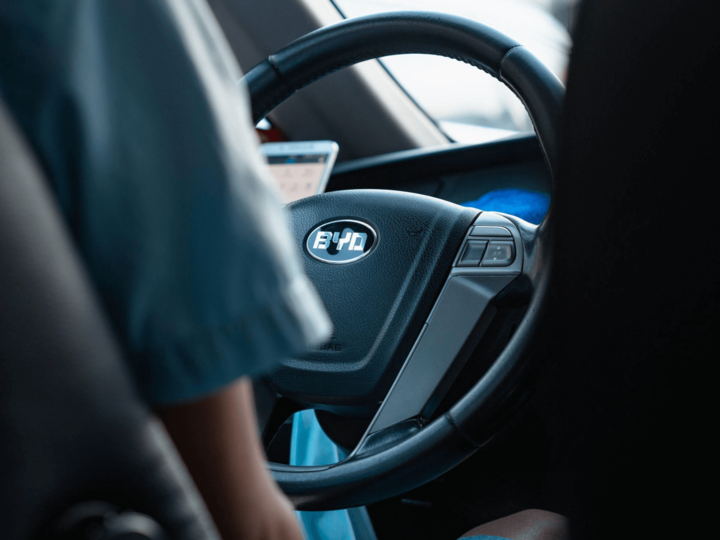 BYD has a large and diversified production capacity for its EVs and batteries. The company has over 30 industrial parks worldwide and several EV production bases in China and abroad. Its annual EV production capacity was 1.5 million units as of December 31, 2022. The company is also one of the world's largest battery manufacturers and uses its LFP and blade battery technologies to enhance its products. BYD's battery production capacity for EVs was 135 GWh by the end of 2021 and should reach 285 GWh by the end of this year and possibly 445 GWh next year.
Growth Prospects
BYD has bright growth prospects in the EV industry, which will increase in the coming years. According to a report by BloombergNEF, there's a projection that global EV sales will increase from 3.1 million units in 2020 to 14 million units in 2025 and 31.1 million units in 2030. China will likely remain the largest EV market in the world, accounting for 49% of global EV sales by 2025 and 44% by 2030. But here's the kicker: BYD is well-positioned to capture a large share of this growing market thanks to its competitive advantages and growth strategies. Some of these include:
● A diversified product portfolio that covers various segments of the EV market, such as passenger vehicles, buses, trucks, forklifts, etc. BYD's passenger vehicle fleet includes popular models such as the Han sedan and the Tang SUV, which have received positive reviews from customers and critics alike. BYD's commercial vehicle fleet includes electric taxis and buses widely used in China and overseas markets such as Europe and North America.
● A strong brand reputation and customer loyalty reflect BYD's high-quality products and services. BYD has won many awards and recognitions for its achievements and innovations in the EV industry, such as the "World's Leading Electric Vehicle Manufacturer" by World Travel Awards in 2020 and 2021 and the "Best Electric Car" by Top Gear Magazine for its Han EV model in 2020. But wait, there's more: BYD also has a loyal customer base that trusts its products and services. According to a survey by JD Power China in 2020, BYD ranked first among Chinese brands in customer satisfaction for new energy vehicles.
● BYD has a strong technological edge over its competitors, thanks to its leading position in battery technology and production capacity and its continuous investment in research and development. BYD is one of the world's largest battery manufacturers and has developed its blade battery technology, which offers high safety, long cycle life, and low cost. It also has a large and expanding battery production capacity for its EVs and other products. BYD also invests heavily in innovation and has filed over 18,000 patents globally. It has a strong team of over 30,000 engineers and researchers and several research institutes and innovation centers worldwide to focus on battery technology, autonomous driving, artificial intelligence, cloud computing, etc.
● A global expansion strategy that aims to increase its market presence and penetration in key regions such as Europe, North America, South America, Africa, Asia-Pacific, and the Middle East. BYD has established several overseas production bases and sales networks to cater to local customer needs and preferences. It has also formed strategic partnerships with various governments, organizations, and companies to promote its products and solutions.
● The solid financial performance, healthy balance sheet, and cash flow support BYD's growth prospects. BYD has a stable financial position with low debt levels and high liquidity ratios. And that's not all: it also generates positive operating cash flow and free cash flow that enable it to fund its growth initiatives and reward its shareholders with dividends. What's the bottom line? BYD is a financially sound and growing company that offers attractive investment opportunities.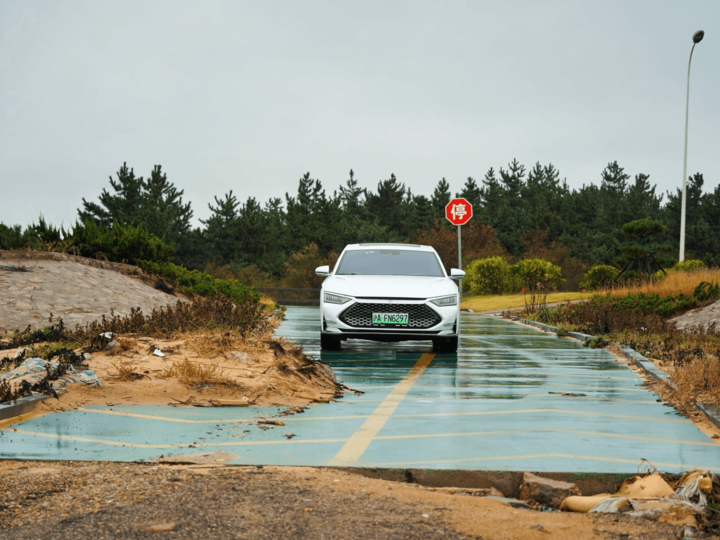 Risks and Challenges
BYD faces various risks and challenges that could affect its performance and growth in the EV industry. Some of these include:
● Regulatory Risks
BYD operates in a highly regulated industry subject to various laws and regulations regarding environmental protection, safety standards, consumer protection, taxation, etc. These laws and regulations may change occasionally and impose additional costs and compliance requirements on BYD. For example, China planned to phase out EV subsidies by the end of 2022, which could reduce the demand and profitability of BYD's products. To mitigate this risk, BYD focuses on improving its product quality and efficiency to lower costs and prices.
● Competitive Risks
BYD faces intense competition from domestic and foreign rivals in the EV industry. Some of its competitors have larger market shares, stronger brand recognition, more advanced technology, more diversified product offerings, more extensive distribution networks, more loyal customer bases, etc. For instance, Tesla Inc. (TSLA) is a leading player in the global EV market with a strong reputation for innovation and quality. Tesla has also cut the price of its China-made models to gain more market share in China. To counter this threat, BYD has launched its premium EV models, such as the Han sedan and the Tang SUV, offering superior performance and features.
● Economic Risks
BYD's performance and growth are influenced by various macroeconomic factors such as GDP growth, consumer spending, income levels, exchange rates, inflation rates, and interest rates. These factors may fluctuate due to various events and uncertainties, such as trade wars, geopolitical conflicts, natural disasters, etc. These events and uncertainties may adversely affect the demand and supply of BYD's products and services, as well as its costs and revenues. But wait, there's more: BYD also faces operational risks such as production disruptions, supply chain issues, quality defects, cyberattacks, etc., that could harm its reputation and profitability.
● Other Challenges
BYD also faces other challenges, such as supply chain disruptions, quality issues, customer complaints, lawsuits, cyberattacks, intellectual property infringement, etc. These challenges may damage BYD's reputation, customer satisfaction, operational efficiency, financial performance, etc.
BYD is a good investment for long-term investors who are interested in the EV industry. BYD has three main strengths: its development prospects in the fast-growing EV market, its innovative technology in battery and autonomous driving, and its strong financial performance with record sales and profits. Its revenue for 2022 was 424.06 billion yuan ($61.89 billion), up 104.4% year-on-year. Its net income was 16.62 billion yuan ($2.43 billion), up 328.9% year-on-year. Its EPS was 2.2 yuan ($0.32), up 400% year-on-year.
Three Ways to Invest in BYD Stock (BYD)
Since BYD Stock (BYD) is a good investment, investors may wonder how to invest in it. Here are three ways to do this:
Hold Its Share
You can buy and hold BYD Stock directly from the Hong Kong Stock Exchange or the Shenzhen Stock Exchange. You'll need a brokerage account that allows you to trade on these exchanges and pay the relevant fees and taxes. Holding BYD Stock (BYD) gives you the right to receive dividends and vote on important matters. However, you will also face the risk of price fluctuations and currency exchange rates.
Option
You can buy or sell options on BYD Stock (BYD) from the OTC market. Options are contracts that give you the right, but not the obligation, to buy or sell a certain amount of BYD Stock (BYD) at a specified price and time. Options allow you to leverage your investment and profit from different market scenarios. However, options are also risky and complex, as they can expire worthless and involve high fees and commissions.
CFD
You can trade contracts for difference (CFDs) on BYD Stock (BYD) with VSTAR, an example of a CFD broker where you can trade ETH. CFDs are derivatives that allow you to speculate on the price movements of BYD Stock (BYD) without owning the underlying asset.
Why Trade BYD Stock (BYD) CFD With VSTAR?
If you want to trade BYD Stock (BYD) CFDs, VSTAR is a great choice for you. VSTAR is a leading online broker that offers low-cost, short-selling, and flexible trading options on BYD Stock (BYD) CFDs. You can trade BYD Stock (BYD) CFDs with 0 commission, super-tight spreads, up to 1:100 leverage, and 24/7 access. Whether you are bullish or bearish on BYD Stock (BYD), you can take advantage of the market movements with VSTAR.
Conclusion
BYD has a strong financial performance, a diversified product portfolio, a high production capacity, and a promising growth strategy. BYD also invests heavily in innovation and technology, especially in battery and autonomous driving. BYD faces some risks and challenges in the competitive and uncertain EV market, but it has the potential to overcome them with its advantages and opportunities. Therefore, we believe that BYD stock is a good investment for long-term investors who are looking for exposure to the emerging and fast-growing EV industry.
*Disclaimer: The content of this article is for learning purposes only and does not represent the official position of VSTAR, nor can it be used as investment advice.