In recent years, the automotive industry has witnessed a rapid transformation with the rise of electric vehicles (EVs) and autonomous driving technologies. Among the companies making significant strides in these areas is General Motors (NYSE: GM), a veteran automaker with a renewed focus on innovation and cutting-edge solutions.
GM's ventures into the world of electrification and autonomous driving have yielded promising results, setting the stage for a future of exciting possibilities. While Tesla has been a trailblazer in the EV space, GM's Super Cruise advanced driver assistance system has shown impressive performance, even outperforming Tesla's full self-driving system in certain trials.
Moreover, GM has not only made significant strides in the EV and autonomous driving segments but has also ventured into the realm of robotaxis through its Cruise unit. With operations already underway in major cities like San Francisco, Austin, and Phoenix, Cruise is poised for substantial growth, projecting over $1 billion in annual revenue by 2025 and an ambitious $50 billion in annual sales by 2030.
This article will delve into General Motors' exciting prospects in the electric vehicle and autonomous driving markets, exploring how the company's strategic investments and innovations are positioning it as a compelling player in the industry. As we look ahead to the future of transportation, GM's endeavors in EVs, autonomous technology, and robotaxis make it an intriguing stock to watch for investors seeking to ride the wave of automotive innovation.
General Motors' Overview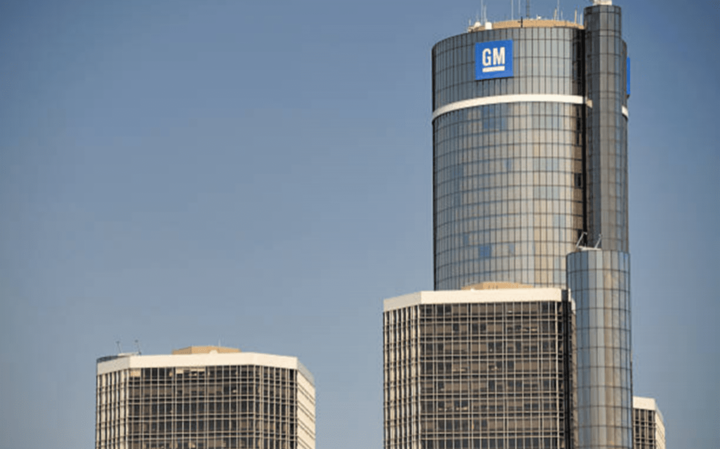 Image Source: Istock
An automotive powerhouse was conceived in the thriving city of Detroit, Michigan, in the year 1908. The company that William C. Durant dreamed up, General Motors, became one of the most successful corporations in the world. It has grown into a diversified enterprise throughout the years, with four main divisions (GM North America, GM International, Cruise (its autonomous car division), and GM Financial .
Mary Barra, the outstanding CEO, has led General Motors (GM) in the direction of innovation and transformation due to her strong leadership and engineering experience.
Who Owns General Motors
As a publicly traded company, some of its major shareholders include influential names like The Vanguard Group, BlackRock, and State Street Corporation.
General Motors' Key Milestones
Throughout its illustrious history, General Motors has achieved remarkable milestones that have shaped the automotive landscape. From introducing the electric self-starter that revolutionized the industry in 1912 to becoming the world's largest automaker in 1929, GM has consistently pushed the boundaries of innovation.
Fast forward to the 21st century, where GM faced significant challenges during the 2008 financial crisis, leading to a historic bankruptcy. But like a phoenix rising from the ashes, GM emerged stronger, relisting on the stock market in 2010, and charting a course towards a bold and ambitious vision.
In 2021, GM made a resolute commitment to the future of transportation by declaring its ambitious goal to become an all-electric automaker by 2035. The company's determination to embrace electric vehicles marks a paradigm shift, envisioning a cleaner and more sustainable future for the automotive industry.
General Motors' Business Model and Products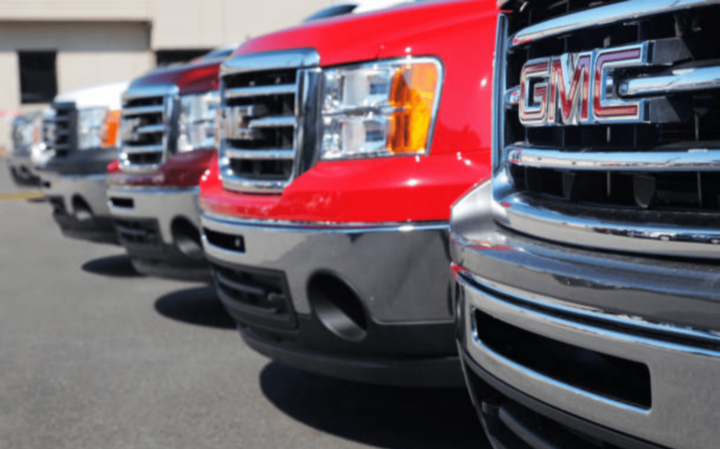 Image Source: Istock
Revenue Generation
General Motors' ability to make money from two main sources is the key to its financial success:
Vehicle Sales:
General Motors offers an extensive array of vehicles under various brands like Chevrolet, Buick, GMC, Cadillac, Baojun, and Wuling. The harmonious blend of design, performance, and innovation in these vehicles appeals to a diverse range of customers, enabling GM to derive a significant portion of its revenues from sales.
Financial Services:
The company's financial arm, GM Financial, performs admirably in the field of auto financing. By providing flexible and tailored financing options, GM Financial ensures that aspiring car owners can turn their dreams into reality. This segment's contribution to GM's revenue underscores the company's commitment to making vehicle ownership accessible and convenient.
Main Products and Services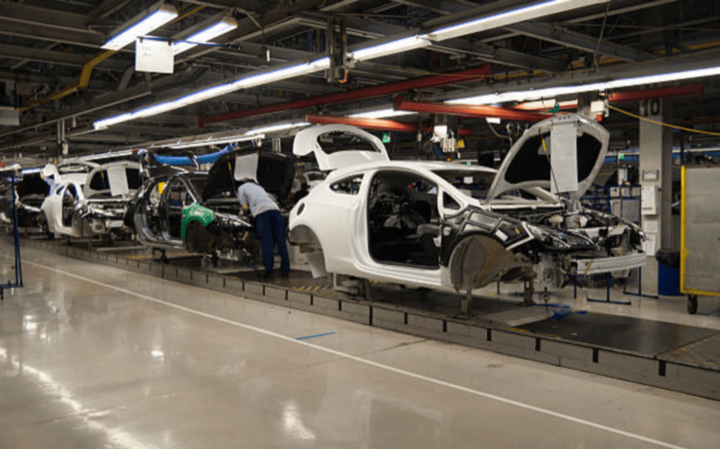 Image Source: Istock
Vehicles:
The exquisite lineup of vehicles produced by General Motors is highlighted here: each model is tailored to provide a unique and satisfying time behind the wheel. GM's lineup hits all the right notes, from the smooth lines of sedans to the rugged power of trucks and the elegance of luxury cars, satisfying a wide range of consumer tastes and needs.
Financial Services:
GM Financial's heart is in the right place because it provides a number of different financing plans to suit its customers' preferences. These include auto loans, leases, and insurance services, allowing customers to select options that best suit their financial needs.
Aftermarket Parts and Services:
The performance doesn't end at the point of sale. General Motors continues to provide support and care through its aftermarket parts and services. Customers can rely on GM's expertise to maintain and enhance their vehicles' performance and longevity.
Technology and Software:
General Motors' engineering masters write the score for technological innovation. The software and hardware innovations at GM, from advanced connectivity to advanced safety features, create an atmosphere of comfort and security on the road.
Autonomous Driving Solutions:
Leading the charge into the future, General Motors' majority-owned subsidiary Cruise Automation wants to start a new era of transportation by putting together self-driving marvels. The company hopes that this will completely change the transportation industry.
General Motors' Financials, Growth, and Valuation Metrics

Image Source: Istock
Review of General Motors' Financial Statements
GM Market Cap: $52.35 billion (July 2023)
GM 52-Week Range: $30.88 to $43.41
GM Total Cash Balance: $32.63 billion
GM Total Debt: $0.00
GM Average Volume (3 months): 13.90 million shares
GM Earnings
In terms of financial performance, General Motors (GM) demonstrated significant growth in the first half of 2023. The company's revenues reached $78.4 billion during this period
Furthermore, GM's net income for the first half of 2023 stood at $4.2 billion, representing an impressive growth of 22% when compared to the same period in the previous year. This substantial increase in net income reflects the company's strong operational performance and effective cost management strategies.
Earnings per share (EPS) also witnessed a substantial uptick during the first half of 2023. GM reported an EPS of $2.60, marking a notable increase of 20% from the same period in 2022. This growth in EPS underlines GM's ability to generate higher profits on a per-share basis, contributing to enhanced shareholder value.
GM's free cash flow further underscores its positive financial performance. The company reported a free cash flow of $8.0 billion during the first half of 2023, reflecting an impressive growth of 18% when compared to the same period in the previous year. This robust free cash flow demonstrates GM's ability to generate ample cash while effectively managing its capital expenditures.
Key Financial Ratios and Metrics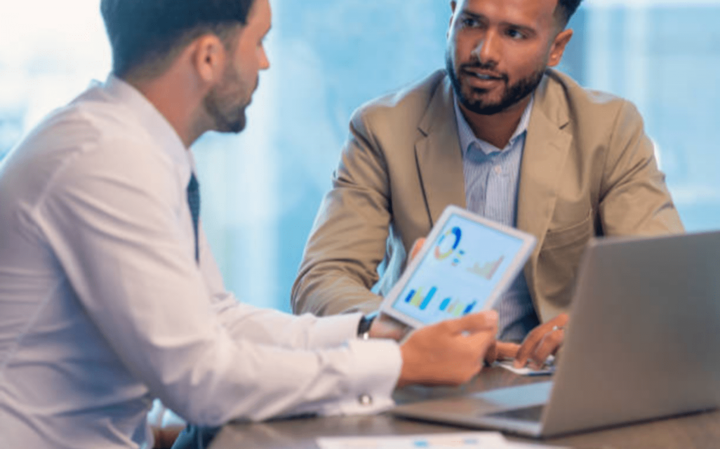 Image Source: Istock
When assessing GM's valuation multiples, we find a compelling picture. The price-to-earnings (P/E) ratio of 5.3 indicates that investors are willing to pay $5.30 for every dollar of GM's earnings, suggesting an undervalued status.
Similarly, the price-to-book ratio (P/B) of 0.84 and the price-to-sales (P/S) ratio of 1.17 also imply an undervaluation when compared to its peers and the industry. These ratios suggest that the stock is trading at a discount relative to the company's assets and revenue.
Furthermore, GM's enterprise value/EBITDA ratio of 0.00 signifies an attractive valuation compared to its earnings before interest, taxes, depreciation, and amortization.
With relatively low P/E, P/B, and P/S ratios compared to its peers and the industry, GM appears to be undervalued.
GM Stock Performance Analysis
GM Stock Trading Information
IPO Time: General Motors went public on November 17, 2010.
What is GM: General Motors is listed on the New York Stock Exchange (NYSE) under the ticker symbol "GM".
Country and Currency: The stock is traded in the United States, and the currency is the US Dollar (USD).
Trading Hours: GM stock is traded during regular market hours, which typically run from 9:30 AM to 4:00 PM Eastern Time (ET).
Pre-Market & After-Market: Pre-market trading occurs before the regular market hours, starting as early as 4:00 AM ET. After-market trading takes place after the regular market hours, usually until 8:00 PM ET.
GM Stock Split History
General Motors (GM) announced a 2-for-1 stock split on June 13, 2023. This means that for every one share of GM stock that you own, you will receive one additional share for free. The stock split will be effective on July 18, 2023. Before this, General Motors has split its stock only once in its history, a 3-for-1 stock split which occurred on June 1, 2010.
GM Dividend
General Motors stock pays dividends quarterly consistently for several years, except for 2021 due to the economic corollary of the pandemic, and has resumed paying dividends to shareholders since 2022 as shown in the chart below.
GM is also planning to pay a quarterly dividend of $0.10 per share on September 1, 2023. This is a 50% increase from the previous quarterly dividend of $0.06 per share. General Motors' current dividend yield (TTM)% is 1.08. This signifies the company's financial strength and its capacity to consistently pay dividends.

Image Source: Tradingview
GM Stock Price Performance since its IPO
Historical Highs and Lows:
Since its IPO, General Motors stock price has experienced highs and lows. The 52-week range for GM stock has been between $30.88 and $43.41.
Current Stock Price:
The previous close for GM stock was $38.97.
Stock Price Volatility and Trend:
GM exhibits a relatively stable stock price volatility, with weekly fluctuations of approximately +/- 4%. Over the past year, the stock's weekly volatility has remained stable, indicating a consistent trend.
Key Drivers of the GM Stock Price:
General motors news like the company's overall financial performance, the quantity of vehicles it sells, its profitability, and the perception of the automotive industry in general all have an impact on GM's stock price. Other factors that affect the stock's performance include investors' perceptions of GM's potential for future growth, advancements in electric and autonomous vehicles, and the state of the global market.
GM Stock Forecast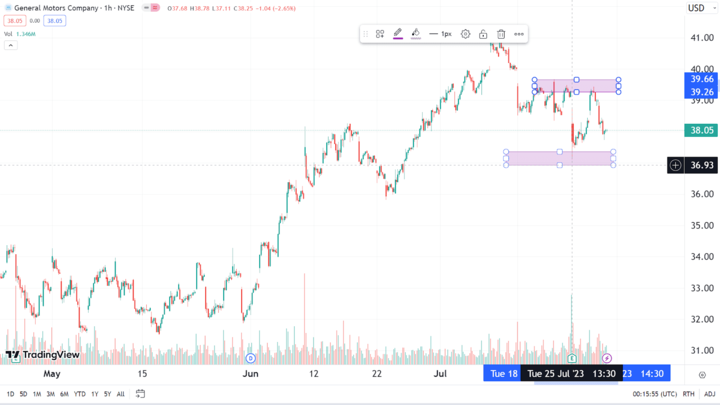 Key Resistance and Support Levels
Resistance and support levels play a crucial role in technical analysis for traders. For General Motors (GM) stock, the current resistance level is at $39.46, representing a price point at which the stock may face selling pressure and struggle to move higher. On the other hand, the support level is at $37.19, indicating a price point at which the stock may find buying interest and potentially rebound from declines.
Analyst Recommendations
As of the last 3 months, analysts' consensus rating for GM stock is a "Moderate Buy," with 14 analysts covering the stock. Among them, 6 rate it as a "Buy", 7 as a "Hold", and 1 as a "Sell".
Price Targets
The average price target for GM stock is $50.85, indicating a potential upside of approximately 33.64% from the last price of $38.05. The highest price target is $95.00, while the lowest price target is $32.00.
Challenges and Opportunities
Competitive Risks
General Motors faces fierce competition in the automotive industry, notably from Ford and Tesla. Each competitor brings its own unique strengths and innovations to the table.
Ford: As a long-standing American automotive giant, Ford competes directly with GM across various vehicle segments. Ford's competitive advantage lies in its strong brand recognition, wide distribution network, and a diverse lineup of popular vehicles. The company has also invested significantly in electric and autonomous technologies, positioning itself as a formidable contender in the future mobility landscape.
Tesla: Tesla, the pioneering force in electric vehicles (EVs), represents a formidable challenger to GM in the emerging electric and autonomous vehicle markets. Tesla's competitive advantages include its cutting-edge battery technology, highly advanced autonomous driving features, and a dedicated fan base. Additionally, Tesla's focus on sustainable energy solutions has resonated with environmentally-conscious consumers, bolstering its brand appeal.
In response to these competitors, General Motors must leverage its own strengths to maintain a competitive edge.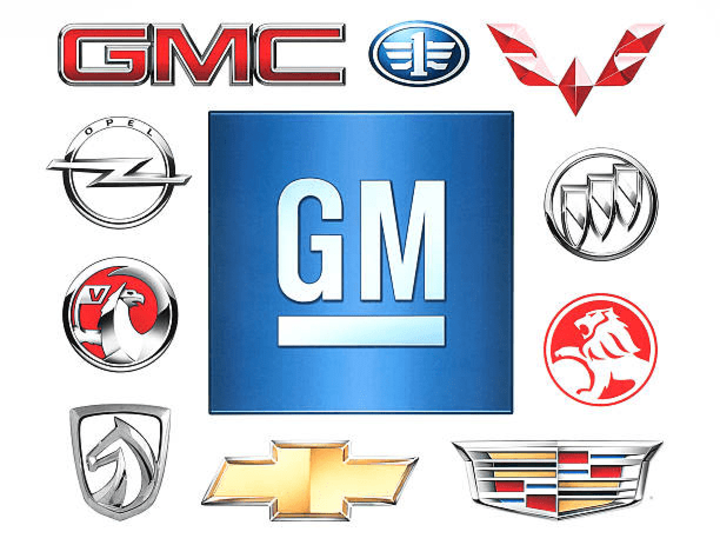 Image Source: Istock
GM's Competitive Advantages
Extensive Vehicle Lineup: GM boasts a broad and diverse portfolio of vehicles under various brands, catering to a wide range of customer preferences and needs.
Established Distribution Network: With a well-established global distribution network, GM enjoys wide market reach and accessibility.
Strong Legacy: As a long-standing automotive leader, GM benefits from a rich history and brand loyalty among its customer base.
Commitment to EVs and Autonomy: GM's proactive approach to electric vehicles and autonomous technologies, exemplified by its majority ownership of Cruise, positions the company for the future of transportation.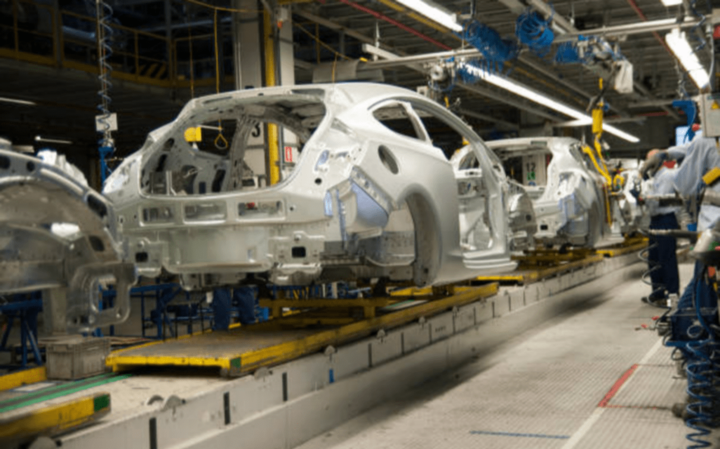 Image Source: Istock
Other Risks
Aside from competitive challenges, GM faces several other risks that merit attention:
Rising Costs: Fluctuations in raw material prices and manufacturing expenses can impact GM's profitability and cost competitiveness.
Emissions Regulations: Stricter emissions regulations worldwide could require significant investments in research and development to meet environmental standards.
Growth Opportunities
GM's growth opportunities lie in capitalizing on its inherent strengths and exploring new avenues:
Brand Strength: GM's well-established brands like Chevrolet, Cadillac, and GMC offer opportunities to strengthen customer loyalty and expand market share.
New Models and Innovations: Introducing exciting and innovative new models, particularly in the electric and autonomous segments, can attract tech-savvy consumers and cater to the evolving market demands.
Autonomous Driving: As a majority owner of Cruise, GM is poised to capitalize on the growth of autonomous vehicles, providing a competitive edge in the race towards self-driving technology.
Future Outlook and Expansion
GM's future outlook and expansion efforts focus on transformative initiatives:
EV Push: With its commitment to becoming an all-electric automaker by 2035, GM aims to lead the charge in sustainable transportation and reduce its environmental impact.
Global Expansion: GM seeks to expand its presence in emerging markets and capitalize on the rising demand for vehicles in regions like China and India.
Mobility Services: Leveraging its ownership of Cruise, GM aims to venture into the autonomous ride-hailing market, offering mobility-as-a-service solutions.
Why Traders Should Consider GM Stock

Traders should consider GM stock for the following reasons:
Strong Earnings Performance
GM has consistently outperformed its earnings estimates, beating the EPS estimate 100.00% of the time in the past 12 months. This reflects the company's ability to deliver solid financial results and indicates a favorable outlook for future earnings.
Resilient Sales Performance
Despite market challenges, GM has demonstrated resilience in its sales performance. It beat sales estimates 75.00% of the time in the past 12 months, showcasing its ability to adapt to market dynamics and maintain a competitive edge.
Competitive Advantages
General Motors holds a rich legacy and a diverse portfolio of vehicles under its renowned brands. With a commitment to electric vehicles and autonomous technologies, GM positions itself for the future of transportation and gains a competitive edge against peers like Ford and Tesla.
Growth Opportunities
GM's focus on expanding its electric vehicle lineup and venturing into mobility services, such as autonomous ride-hailing, opens doors for growth and market expansion.
Industry Outperformance
GM has demonstrated its ability to outperform its overall industry in both earnings and sales. This indicates the company's ability to thrive in a competitive market environment.
Trading Strategies for GM Stock

Image Source: Istock
1. CFD Trading
CFD trading is a type of derivative trading that allows you to trade the price of GM stock without actually owning the shares. This means that you can profit from both rising and falling prices. CFD trading also offers a number of other advantages, such as:
Leverage: You can trade with a larger amount of money than you actually have. This can magnify your profits, but it can also magnify your losses.
Short selling: You can bet that the price of GM stock will go down. This is not possible if you own the shares directly.
2. Technical Analysis
Technical analysis is a method of analyzing historical price data to identify patterns that can help you predict future price movements. This is a popular trading strategy for GM stock, as the company's shares are often volatile and can be unpredictable.
3. Fundamental Analysis
Fundamental analysis is a method of analyzing a company's financial statements and other factors to determine its intrinsic value. This is a long-term trading strategy, as it takes time to gather all of the necessary data.
Trade GM Stock CFDs with VSTAR
There are several benefits to trading GM stock CFDs with VSTAR.
Easy to trade: CFDs are a leveraged product, which means that you can control a large position with a relatively small amount of capital. This makes them a great way to trade GM stock, even if you don't have a lot of money to invest.
Flexible trading: You can trade GM stock CFDs 24 hours a day, 5 days a week. This gives you the flexibility to trade at times that suit you and to take advantage of market movements whenever they happen.
Low fees: VSTAR's fees are very competitive, so you can keep more of your profits.
Transparent pricing: VSTAR's pricing is transparent, so you know exactly what you're paying.
Advanced trading platform: VSTAR's trading platform is user-friendly and powerful, giving you the tools you need to trade effectively.
Conclusion
General Motors (GM) stands as a compelling investment option with its robust financial performance, competitive advantages, and commitment to innovation. The company's consistent earnings and sales outperformance, coupled with its strategic focus on electric vehicles and autonomous technologies, position it for growth and success in the ever-evolving automotive landscape. Despite facing competition from formidable rivals like Ford and Tesla, GM's strong brand presence, diverse vehicle lineup, and global distribution network contribute to its resilience.
In summary, General Motors offers a harmonious blend of financial stability, innovation, and growth potential, making it an enticing option for traders to consider.
*Disclaimer: The content of this article is for learning purposes only and does not represent the official position of VSTAR, nor can it be used as investment advice.