In this article, we take a look at NIO, one of the leaders in the electric vehicle industry. There are a lot of things that a prudent investor will have to do in order to make wise decisions. The electric vehicle industry continues to evolve, so these companies continue to attract a lot of attention. NIO stock analysis goes beyond typical fundamentals and technical analysis, as the market is so new.
What is Nio Stock (NIO)?
NIO Inc. (NYSE: NIO) is a Chinese EV manufacturer that designs, manufactures, and sells smart electric vehicles as well as related parts, services, and solutions. The ES6, ES8, and EC6 are among NIO's vehicles, and it places a strong emphasis on technology, with features such as advanced driver assistance systems and autonomous driving capabilities.
NIO went public in September 2018 and its stock has since been traded on the New York Stock Exchange (NYSE). The value of NIO's stock, like that of any publicly traded company, is subject to market forces and can fluctuate based on a variety of factors, including the company's financial performance, industry trends, and global economic conditions.
Company Overview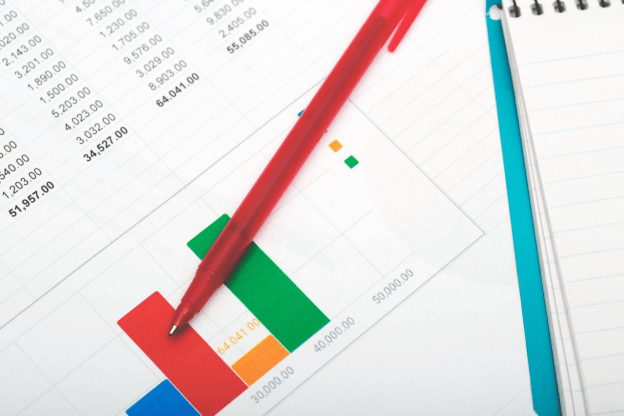 NIO Inc. is a Chinese electric vehicle (EV) manufacturer founded in 2014 by William Li. The company is headquartered in Shanghai, China, and has operations in several other locations, including Beijing, San Jose, Munich, London, and Hong Kong.
The ES6, ES8, and EC6 models are all high-performance, luxury electric vehicles with advanced technology, safety features, and range. NIO also provides its customers with a variety of services such as battery swapping, mobile charging, and power home solutions. Furthermore, NIO is developing autonomous driving technology and aims to provide level 4 autonomous driving capabilities in the near future.
· William Li - Founder, Chairman, and Chief Executive Officer
· Hui Zhang - Co-founder and President
· Steven Feng - Chief Financial Officer
William Li, the company's founder and CEO is a well-known entrepreneur in China who has made significant contributions to the country's automotive industry. The management team brings a wealth of experience and expertise in areas such as finance, manufacturing, sales, and technology, which has contributed to NIO's success as China's leading EV manufacturer.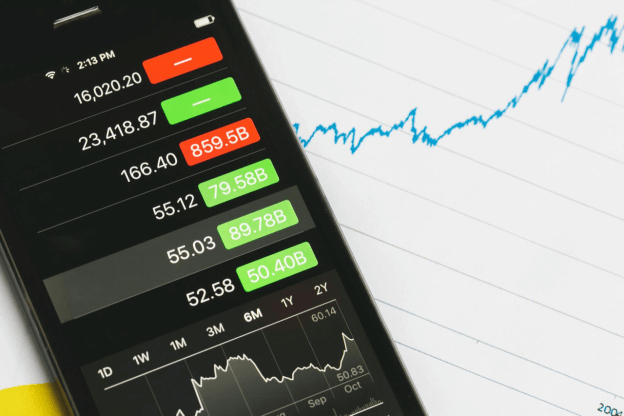 Key Financials
The following statistics are the key financials for NIO:
Profitability: was RMB621.8 million (US$90.1 million) in the fourth quarter of 2022, representing a decrease of 63.4% from the fourth quarter of 2021 and a decrease of 64.2% from the third quarter of 2022.
Valuation: NIO has a market cap of $15.30 billion, with an enterprise value of $12.91 billion.
Cost Management: Gross margin is 10.44%, with an operating margin of -31.75%.
Growth: NIO has seen a growth of 122% over the last year.
Health: The health of NIO is strong, but it is worth nothing that the company is still operating at a loss, but is considered the leader of EV automobiles in China.
Liquidity: Free cash flow margin in NIO showed a loss last year of -5.84%. Liquidity isn't an issue at the moment, but like many other EV makers, it is something that could become an issue in the next few years.
Dividend: NIO does not offer a dividend.
Production Capacity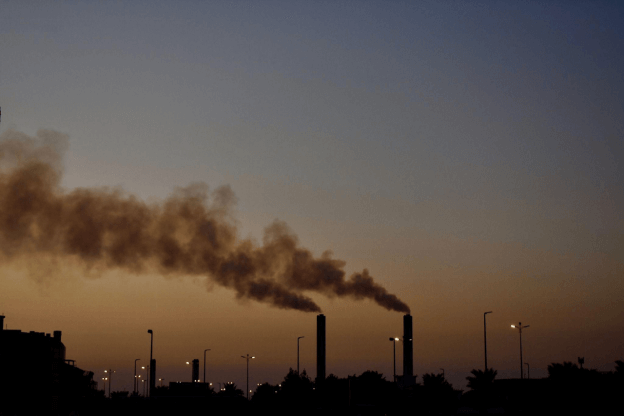 NIO has the capacity to produce up to 150,000 vehicles per year as of 2022. The company's manufacturing facilities are located in Hefei, Anhui Province, China, and include a production line for battery packs, electric motors, and other key components, as well as final assembly lines for its vehicles. However, it is worth noting that in Q2 of last year, NIO delivered 25,059 vehicles. This means that on average, NIO is delivering most of the vehicles that they produce.
Growth Prospects
NIO has significant growth potential, both in China and globally, due to several factors including:
The increasing demand for electric vehicles as governments around the world promote green energy initiatives and seek to reduce carbon emissions.
The growing adoption of smart technologies in the automotive industry, which is an area where NIO has a strong focus and a track record of innovation.
China's position as the world's largest auto market and the increasing disposable income and consumer demand for premium vehicles in the country.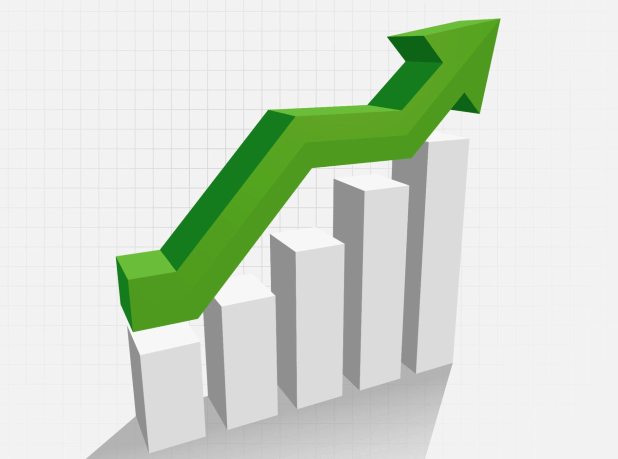 To capitalize on these growth opportunities, NIO has developed a comprehensive growth strategy that includes the following elements:
Expand its product portfolio: NIO plans to introduce new vehicle models in the coming years, including a sedan and a smaller SUV, which will enable the company to reach a wider range of customers.
Expand its sales and service network: NIO plans to expand its physical retail network, which includes NIO Houses and NIO Spaces, to reach more customers and improve the customer experience. The company is also investing in its online sales channels to provide a seamless and convenient buying process.
Expand globally: NIO has plans to expand its operations beyond China, with a focus on markets such as Europe and North America. The company has already opened an office in Munich, Germany, and has begun delivering vehicles to customers in Norway.
Develop autonomous driving technology: NIO is investing in research and development of autonomous driving technology, with a goal of offering level 4 autonomous driving capabilities in the near future. This technology will enhance the safety and convenience of NIO's vehicles and provide a competitive advantage in the market.
Expand battery swapping services: NIO plans to continue to expand its battery swapping services, which enables drivers to swap out their car batteries in just a few minutes, to more locations. This service enhances the convenience of electric vehicle ownership and reduces range anxiety for customers.
Overall, NIO's growth potential is significant, and the company's focus on innovation, technology, and customer experience is likely to help it continue to expand its market share and compete effectively in the rapidly growing electric vehicle market.
Risks and Challenges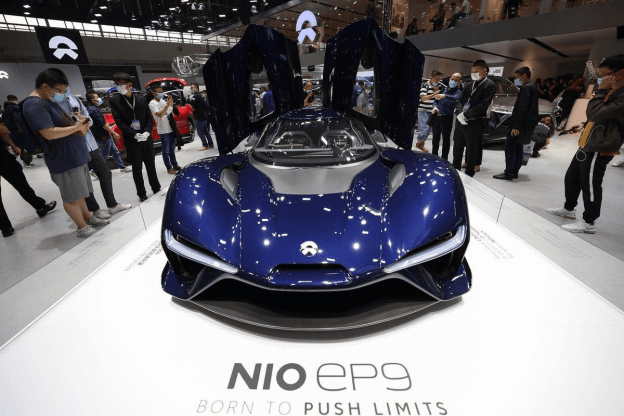 Regulatory Risks: Regulatory risks are probably one of the biggest issues for NIO going forward. As trade tensions continue between the United States and China, it is starting to bifurcate trading around the world. Furthermore, although NIO has made inroads into parts of Europe, electric vehicles have struggled in other parts of the world.
Competitive risks: There obviously plenty of competitors out there willing to jump into the newest "hot industry." Some of these include BYD, SAIC Motor Corp., Dongfeng Motor Corp, Geely, Li Auto Inc., and XPeng. Electric vehicles are the latest trend, and therefore much larger companies are already making inroads. When it comes to overseas competition, NIO will more likely than not find that a lot of the traditional brands such as Ford, BMW, Mercedes, and General Motors will more likely than not prove formidable foes.
The big competitors in the United States include Tesla, Rivian, and Lucid. There are also a lot of concerns when it comes to supply-chain disruptions, currency risks, and of course consumer sentiment. In North America, it will be very difficult to convince customers to buy Chinese made cars, when more established brands are available.
Industry risks: One of the most overlooked issues for electric vehicles is the fact that they are not feasible to become the majority of manufactured automobiles. This is because although they cut down carbon emissions from the car itself, in order to power the electric vehicle, it has to be charged on the electric grid. Most electricity comes from more natural gas. Furthermore, batteries are made from minerals that are more often than not a result of child exploitation in African mines, or flat out slave labor.
Another major industry risk is the fact that the electric grid in the United States is at least 50 years away from being able to support all electric vehicles. A perfect example is in California where "rolling brownouts" continue to be a major issue, despite the fact that the government is pushing for electric vehicles. In fact, the recently passed ordinances limiting the time that you can plug your EV into the grid. It is the infrastructure that needs to be addressed, not the car. While many people believe that electric vehicles are a new thing, the reality is that the first electric vehicles appeared in the late 1890s but were quickly abandoned due to the lack of efficiency. Battery technology and a solidification of power grids will be needed to make the industry feasible for an everyday vehicle around the world. In essence, the math does not work out.
In conclusion, NIO is a reasonable trade, but as far as a longer-term investment the future is quite murky. It should be thought of as a speculative investment at best, despite the fact that the company itself seems promising. Advanced battery systems or autonomous driving capabilities could be the future, but it is much further out in time than most people believe. Tesla, one of the world's leaders in autonomous driving capability has seen several high-profile accidents using it.
As the world enters a tightening monetary policy regime by central banks, some of these "unicorn companies" will fall by the wayside. Most of the advances made by these corporations are due to cheap and easy money, something that is going away. It is in this sense that all EV makers should be thought of as speculative at best.
Three Ways to Invest in NIO Stock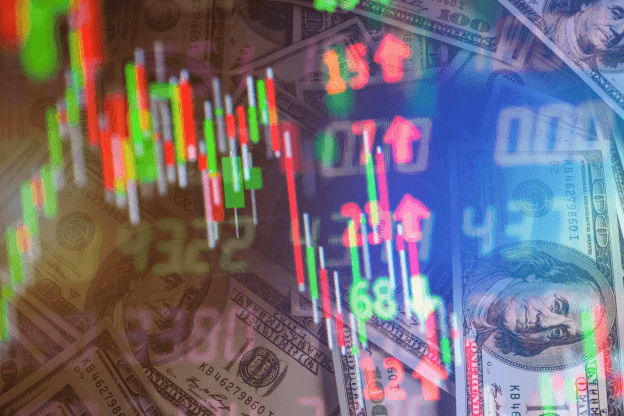 There are 3 main ways to invest in NIO. The first one is to simply go to the stock exchange itself and buy shares. Holding onto shares and hoping for big moves over the longer term is a common strategy. For those who are looking to get more leverage, holding options is a possibility. These give you the advantage of speculation without actually having to take ownership of the shares. These can offer outsized returns, but it is worth noting that options have an expiration.
The third, and probably most efficient way" to own NIO is through the CFD market. The Contract-for-Difference market is a market that allows traders to speculate on price fluctuation without actually having to take ownership of the stock. If the stock rises and you own the CFD, you profit. If it falls against you and you own the CFD, you take a loss. What makes the CFD market even more appealing is the fact that you can both go long or go short of the market, meaning that you can profit when the price falls. This is what makes trading with a CFD broker like VSTAR so appealing. Furthermore, VSTAR offers over 1000 markets, and is regulated and secure. Not only will you have the chance to trade stocks like NIO, but also the currency markets, commodities, and indices.
FAQs
Is NIO stock worth investing in?
This will come down to your individual tolerance for risk, but it certainly is an area where we had seen a lot of volatility previously. That being said, the market has dropped below $10, after once being worth $60 a share. However, by using the CFD market, you can take advantage of when it falls just as easily as when it rises. For what it is worth, several forecasters on Wall Street have a NIO stock forecast of $14, which is $5 more than the NIO stock price at the time of writing.
How does NIO compare to other EV companies in the market?
NIO has previously been one of the more speculative stocks that traders run towards. As for the company, it is making inroads into the Chinese EV market, which of course is highly prized as there are so many potential customers. That being said, the strongest EV stock remains Tesla, as NIO stock prices are nowhere near Tesla. The question isn't so much as to whether or not NIO is number one, just that it is one of the handful of electric vehicle makers that stay afloat over the long term.
*Disclaimer: The content of this article is for learning purposes only and does not represent the official position of VSTAR, nor can it be used as investment advice.