In recent years, the global electric vehicle industry has seen rapid growth, and Nio, a Chinese electric vehicle manufacturer, has emerged as a key player in the market. With a strong focus on innovation and technology, Nio has captured the attention of investors looking to tap into the booming electric vehicle sector.
Various factors make Nio an attractive investment opportunity, from its impressive revenue growth to its innovative battery-swapping technology. Want to know the best part? Whether you're a seasoned investor or just getting started, this article will provide valuable insights into why Nio may be an intelligent addition to your portfolio.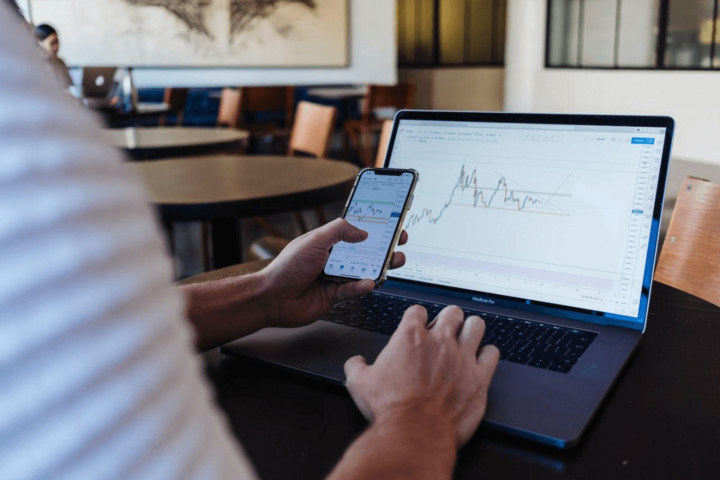 Is Nio Stock a Good Investment? Here are 10 Compelling Reasons that will Convince You
Below are ten compelling reasons why investing in Nio stock (NYSE: NIO) may be a wise choice for those seeking to benefit from the potential growth of the electric vehicle market.
1. Strong Financial Position
NIO, the Chinese electric vehicle manufacturer, has demonstrated a solid financial position in the 2022/23 fiscal year.
As per the company's financial statements, NIO's total revenue for the fiscal year 2022 reached 56.44 billion Chinese yuan (approximately USD 8.7 billion), representing a significant increase of 114.1% compared to the previous year. The company's gross profit margin for the same period was 18.6%, up from 11.3% in the previous year.
In addition, NIO has been successful in reducing its operating losses. The company's net loss for the fiscal year 2022 was 7.48 billion yuan (approximately USD 1.16 billion), down from 9.81 billion yuan in the previous year.
Furthermore, NIO stock has maintained a strong cash position. As of December 31, 2022, the company had cash, cash equivalents, and short-term investments of 49.16 billion yuan (approximately USD 7.61 billion), an increase of 127.6% compared to the previous year.
2. Leader in the Chinese EV Market
As of 2022/23, Nio has solidified its position as a leader in the Chinese EV market. The company has grown rapidly and established itself as one of China's most successful electric vehicle manufacturers.
Nio stock price and market share have continued to grow, with the company having sold over 100,000 vehicles in 2022 alone. This represents a significant increase over the previous year, and the trend is expected to continue in the coming years.
One of the reasons for Nio's success is its focus on innovation and technology. The company has invested heavily in research and development, creating some of the most advanced electric vehicles on the market. Nio's vehicles are known for their impressive range, performance, and safety features, which has helped the company to differentiate itself from its competitors. In this dynamic and competitive market, Nio has distinguished itself with its innovative and high-quality products, including the Nio ES8, ES6, and EC6, which have been well-received by Chinese consumers. Nio has also invested heavily in its charging network, building over 200 battery swapping stations and 500 supercharging stations across China, which has helped to address one of the critical challenges facing the EV market: range anxiety.
Being the leader in the Chinese EV market has several advantages for Nio. It gives the company a competitive edge over its rivals, as it can leverage its market position to negotiate better deals with suppliers and partners. It allows Nio to benefit from economies of scale, as it can produce and sell more EVs at a lower cost per unit. Also, it gives Nio greater visibility and credibility in the market, which can help to attract more customers and investors.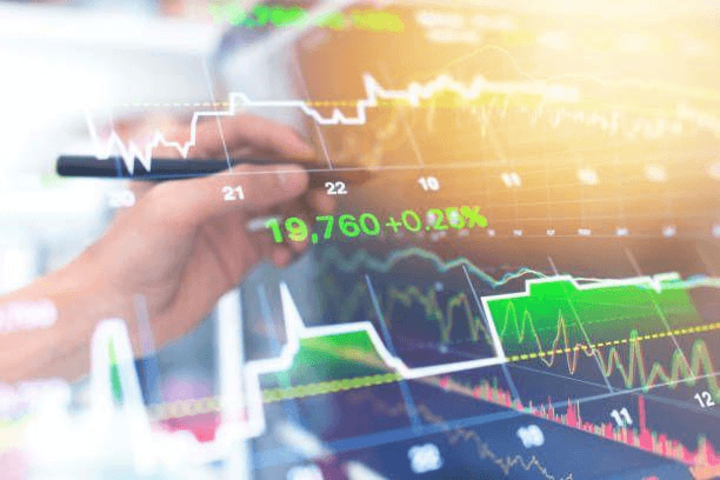 3. Innovative Technology
One of the most notable aspects of NIO's technology is its battery technology, designed to provide longer ranges and faster charging times than its competitors.NIO's batteries contain prismatic lithium-ion cells arranged in modules that make them easily replaced. This allows NIO to offer a unique battery-swapping service, enabling drivers to swap out their depleted battery for a fully charged one in just a few minutes rather than waiting hours for it to charge.
In addition to its battery technology, NIO is also making waves in the autonomous driving space. The company has developed sensors and a software suite enabling its vehicles to drive themselves in certain situations. NIO's vehicles have cameras, radar, and lidar, which allow them to detect and respond to their surroundings in real-time. NIO designs autonomous driving technology for various scenarios, from highway driving to urban environments. The company has also developed an innovative feature called the NIO Pilot, which enables its vehicles to drive themselves on designated highways without requiring input from the driver.
Finally, NIO invests heavily in an innovative charging infrastructure designed to make charging electric vehicles as convenient and seamless as possible. The company has built a network of charging stations strategically located along popular driving routes, offering various charging options, from fast charging to battery-swapping.
4. Strong Brand Recognition
Nio has built a strong brand identity based on its vision of creating a joyful lifestyle through technology. The company's mission is to be a user enterprise, and it has put the user experience at the centre of its brand identity.
Nio's unique marketing strategy has helped the company stand out in the crowded EV market. Nio has built a robust online community of fans and users who share their experiences with the brand and its products. The company uses social media platforms like Weibo, WeChat, and Douyin to connect with its customers and build brand awareness. Nio has also opened physical stores, called Nio Houses, in major cities in China, where customers can interact with the brand and its products.
Nio's unique design has also contributed to its brand recognition. The company's vehicles have a futuristic, sleek look that sets them apart from traditional cars. The Nio ES8, for example, features a spacious interior with a panoramic sunroof and a digital dashboard. The car's aerodynamic exterior features a distinctive "X-Bar" grille. The company's innovative products, such as the ES6 and ES8 SUVs, have been well-received by Chinese consumers, leading to strong sales figures and market share. In addition, Nio's innovative charging solutions, such as battery swap stations, have made it more convenient for consumers to adopt EVs, further boosting the brand's reputation.
5. Improving Sales Performance
The company has been improving its sales performance over the years, and with the release of its 2022/23 data, it is clear that Nio is continuing on this trajectory.
Firstly, Nio's deliveries in the first quarter of 2022 increased by over 500% compared to the same period in 2021, reaching a new quarterly record of 20,060 units. This delivery surge was driven mainly by the popularity of Nio's new flagship sedan, the ET7, which began deliveries in late March.
Furthermore, Nio's revenue for the fourth quarter of 2022 increased by 128.3% year-over-year, reaching a record high of RMB 17.29 billion (US$2.64 billion). According to Nio's stock price analysis, this growth was driven by an increase in vehicle sales and a rise in other sales and services, including charging and energy solutions.
Looking ahead, Nio is forecasting continued growth in its sales performance. Based on the Nio stock forecast in the first quarter of 2023, the company expects to deliver between 22,500 and 23,500 vehicles, representing a year-over-year increase of 68% and 76%. The company also expects its revenue to continue to grow, with a forecasted revenue range of RMB 19.6 billion to RMB 20.3 billion (US$3.03 billion to US$3.14 billion) for the first quarter of 2023.
Another important factor contributing to Nio's sales success is its network expansion. The company has been aggressively expanding its sales presence in China, focusing on Tier 1 and Tier 2 cities. Nio has also been investing in building its charging network, which has helped to alleviate the range anxiety that often comes with EV ownership. By offering convenient access to charging infrastructure, Nio has made its EVs more attractive to potential buyers.
Additionally, Nio has a strong delivery record, which has helped to build trust and confidence in its brand. The company has consistently met its delivery targets, which has helped to establish a reputation for reliability and efficiency.
6. Increasing Production Capacity
Nio's production capacity has steadily increased, and the company has ambitious expansion plans. NIO has been committed to expanding its production capacity and setting records for production speed since launching its first smart EV in May 2018. In 2022, the company reached a new milestone by producing its 300,000th vehicle, demonstrating its comprehensive growth. Recently, NIO started delivering products based on its NT2.0 second-generation product platform, including the ET7, ES7, and ET5 models, with steady growth in delivered volume. To cater to the diverse needs of its customers, NIO plans to launch five additional models in the first half of 2023.
Nio has partnered with several local governments in China to establish joint ventures for EV production. For example, Nio signed a strategic cooperation agreement with the municipal government of Xi'an in 2020 to establish a joint venture for the production of EVs.
Nio's supply chain and manufacturing strategy focuses on building an efficient and agile production process. The company has established partnerships with several key suppliers, including battery supplier CATL and chipmaker Nvidia, to ensure a stable supply of critical components. Additionally, Nio has implemented a flexible manufacturing process to adjust production levels based on market demand.
7. Favourable Government Policies and Regulations
The Chinese government has been investing heavily in developing charging infrastructure for EVs. In 2015, the government launched the "Ten Cities, Thousand Vehicles" initiative to have 1,000 EVs and 10,000 charging stations in ten pilot cities across China. Since then, the government has continued to invest in charging infrastructure to have 4.8 million charging stations by 2025. Nio has been able to take advantage of this infrastructure, which has made it easier for its customers to charge their vehicles.
The Chinese government has been supportive of the development of new energy vehicles (NEVs), which include EVs, plug-in hybrid electric vehicles (PHEVs), and fuel cell vehicles (FCVs). In 2016, the government announced a target of having NEVs account for 20% of total vehicle sales by 2025. The government has implemented several policies to support NEV manufacturers, including subsidies, tax exemptions, and NEV credit system establishment. Nio has benefited from these policies, which have helped to create a more favourable environment for the development and sale of its EVs.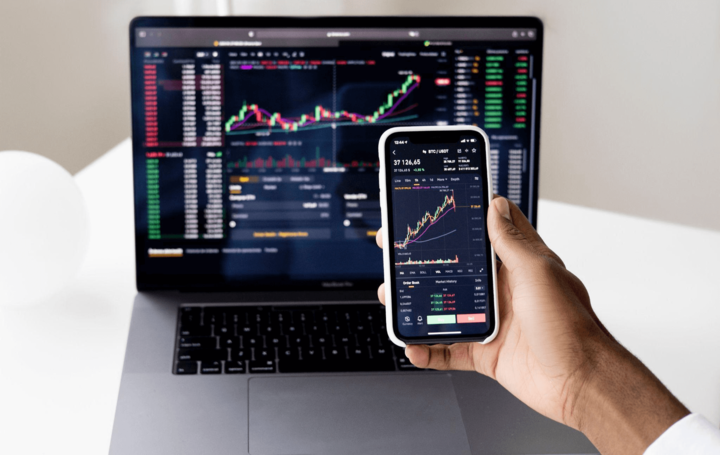 8. Top-notch Management Team
William Li, the company's founder, chairman, and CEO, heads the leadership and management of NIO. Li is a seasoned entrepreneur and business leader who has extensive experience in the technology and automotive industries. He founded Nio in 2014 to create a sustainable future for mobility through innovation and technology. Under his leadership, Nio has grown rapidly, with a strong focus on research and development, strategic partnerships, and customer-centricity.
The executive team of Nio comprises experienced professionals from diverse backgrounds who bring a wealth of knowledge and expertise to the company. For instance, Nio's President, Qin Lihong, has over 20 years of experience in the automotive industry, having worked for companies such as Ford and Changan Automobile. He oversees Nio's overall operations, including product development, sales, and marketing.
Another key Nio management team member is CFO Wei Feng, who has a finance and investment banking background. Feng has played a pivotal role in Nio's growth trajectory, leading the company's successful IPO on the New York Stock Exchange in 2018 and raising capital through strategic investments and partnerships.
Nio's corporate governance practices are also of the highest standards, with a robust board of directors and independent audit committee. The board comprises experienced professionals from various industries, including technology, finance, and automotive, who provide valuable guidance and oversight to the management team. Additionally, Nio has established solid ethical and compliance frameworks crucial in ensuring transparency, accountability, and responsible business practices.
9. Growing Consumer Loyalty & Strong Customer Experience
Nio has implemented several strategies to build consumer loyalty. One of these strategies is its Nio Club program, which offers exclusive benefits to Nio vehicle owners, including free charging, service and maintenance, and access to special events and experiences. This program encourages customer retention and creates a sense of community among Nio vehicle owners.
Another way that Nio has built consumer loyalty is through its innovative battery-swapping technology. This allows Nio vehicle owners to quickly swap out their depleted battery for a fully charged one, eliminating time-consuming charging stops on long trips. The convenience of this technology has been well-received by Nio customers and has helped to differentiate Nio from other electric vehicle manufacturers.
In addition to building consumer loyalty, Nio has strongly emphasised providing a positive customer experience. The company has opened several Nio Houses and physical showrooms where customers can view and test-drive Nio vehicles.
Nio has also implemented a mobile app that allows customers to easily schedule service appointments, view their vehicle's status, and connect with Nio customer service representatives. This app has received high marks from Nio customers for its ease of use and convenience.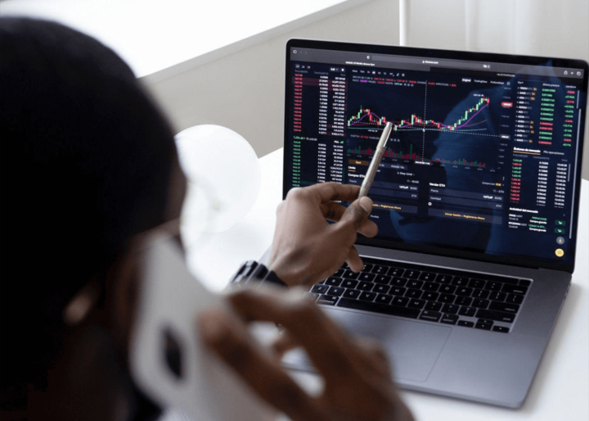 10. Positive Future Outlook
Nio has already established a foothold in the Chinese market, and its expansion plans include entry into new markets such as Europe and the United States. Nio's current models, the ES6, ES8, and EC6, have been well received, and the company plans to introduce additional models soon.
Another factor contributing to Nio's positive future outlook is the investment opportunities it presents. In recent years, the company has raised significant capital from investors, including several high-profile venture capital firms. This investment has allowed Nio to continue to invest in research and development, expand its manufacturing capabilities, and increase its marketing efforts.
Looking ahead, Nio's long-term prospects appear strong. The global shift towards electric vehicles shows no signs of slowing down, and Nio's focus on creating high-quality EVs puts it in a solid position to capitalise on this trend. Additionally, Nio's commitment to technology and innovation positions it to remain competitive in an increasingly crowded EV market.
Here are Three Simple Ways You Can Use to Invest in Nio Stock
Several options are available if you are interested in investing in Nio stocks. Below are clear to clear steps on how you can invest in Nio stocks using three methods which include:
1. Hold its share
The most straightforward way to invest in Nio stocks is to buy and hold their shares. You can purchase the stocks through a brokerage account, either online or in person, and then hold onto them for as long as you want. This strategy involves buying the stock at the current market price and holding it for some time, hoping it will appreciate over time. This strategy is simple and effective for long-term investors who believe in Nio stock growth potential.
2. Options
Options trading involves buying or selling contracts that give you the right, but not the obligation, to buy or sell Nio stocks at a specific price (strike price) on or before a specific date (expiration date). Options trading can be complex, and it's essential to research and understand the risks involved before getting started.
3. CFDs
You can also invest in Nio stocks using Contracts for Difference (CFDs). CFDs are financial derivatives that allow you to speculate on the price movements of Nio stocks without actually owning the underlying assets. When you trade CFDs, you agree to exchange the price difference between the contract's opening and closing price with the broker. CFD trading can offer advantages such as leverage, which allows you to trade with a smaller amount of capital and potentially make larger profits.
Comparison between Stock, Option, and CFD
| | | | |
| --- | --- | --- | --- |
| Aspect | Stock | Option | CFD |
| Definition | A share in the ownership of a company | A contract that gives the buyer the right, but not the obligation, to buy or sell an underlying asset at a set price and date in the future | A contract between a buyer and seller to exchange the difference between the opening and closing price of an underlying asset |
| Trading Fees | Commissions, bid-ask spreads | Commissions, bid-ask spreads, options premium | Bid-ask spreads, overnight financing charges |
| Leverage | Generally not available | Available through options strategies | Available, with varying levels of leverage depending on the asset |
| Risk | The risk of loss is limited to the amount invested | The risk of loss is limited to the premium paid | High risk due to leverage and potential for rapid losses |
| Liquidity | Increased liquidity for large-cap stocks | Liquidity varies depending on the option's underlying asset | Increased liquidity for major CFD markets |
Why Trade Nio Stock (NIO) CFD with VSTAR
As Nio stock has gained in popularity, many investors have been looking for ways to invest in NIO's success. One way to do this is by trading NIO Stock CFDs with VSTAR. Here are some reasons to invest in Nio stock using VSTAR:
● Trade with a regulated broker: VSTAR is a regulated broker, which means that traders can be assured that they are trading with a reputable and trustworthy broker. VSTAR is licensed and regulated by the Cyprus Securities and Exchange Commission (CySEC) and complies with the European Union's Markets in Financial Instruments Directive (MiFID II) regulations.
● Competitive spreads and low fees: VSTAR offers competitive spreads and low prices for trading Nio CFDs. This means traders can keep more profits and minimise their trading costs.
● Advanced trading platforms: VSTAR offers advanced trading platforms designed for traders of all levels. The platforms are user-friendly and feature a range of trading tools and indicators that can help traders make informed trading decisions.
FAQ
What are Nio's plans for global expansion?
Nio intends to expand globally, primarily in Europe and the United States. The company aims to establish a presence in these regions by 2022-2023.
How does Nio's technology compare to other EV companies?
Overall, Nio's technology, among other EV companies, is the most advanced in the EV industry. While other companies are also working on similar technologies, Nio's battery management system, swappable battery system, charging technology, and autonomous driving technology are among the most advanced and innovative.
*Disclaimer: The content of this article is for learning purposes only and does not represent the official position of VSTAR, nor can it be used as investment advice.